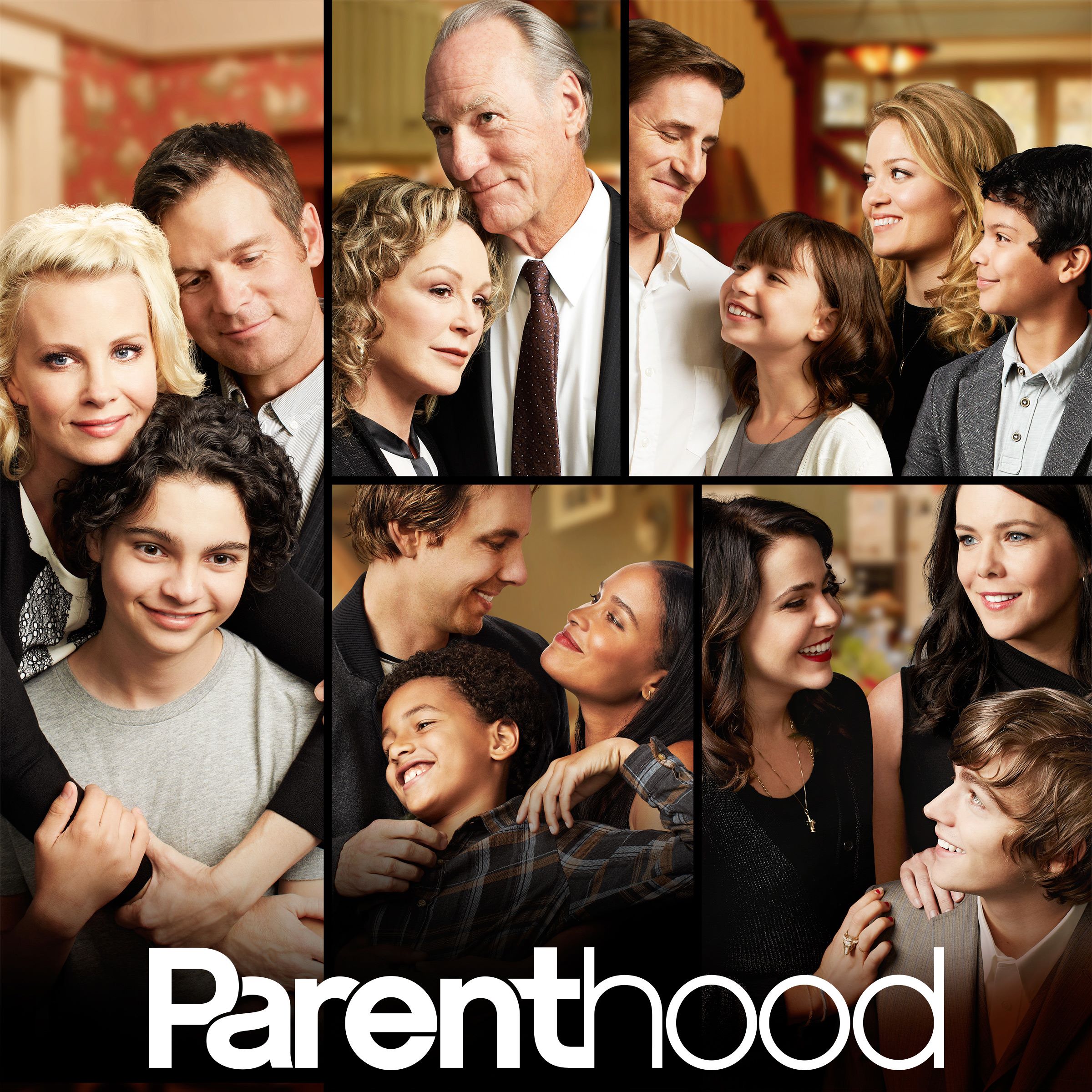 Zeek is back at home and finds himself on a 'treasure hunt'. Amber's frustration about her pregnancy continues to grow. Sarah stalls on answering Hank's question. Julia and Joel tries to figure out what is their relationship status. Adam is in a flux regarding The Lucheonette.
Julia and Joel: These kids can't keep their hands off each other. Julia calls Joel to talk about their current situation. When they both become flustered over the phone, Joel suggests that maybe they should talk face to face. Well, face to face clearly meant boning each other. While basking in their afterglow (the next morning, mind you), they're jolted back to reality by a knock on Julia's door. It's Sydney wondering why the bedroom door was locked. Joel makes a beeline under the bed while listening to Julia trying her darndest to make sure Sydney doesn't see her Dad.
They finally have a talk discussing about how to tell the kids, if there's still hope for their relationship, Julia's work relationship with her now ex-boyfriend/still boss, the next time Julia doesn't think logically, the list goes on. Julia's scared that Joel may bounce again after their next big blowup. Joel repeats himself: He's here to stay.
And another thing these kids can't stop doing? Calling each other. Julia calls Joel at his work…just because. When Julia mentions where she and the kids were (ice skating rink) and that she didn't want to hold him up, Joel gently motions that she should stay on the phone. Because, now, he wants to hear her voice. Julia does the play-by-play of their children skating around the ice rink.
A sweet surprise is in store for Julia in the form of Joel. He appears at the ice skating rink. He skates towards her, they hold hands, and they kiss. Right in front of Victor and Sydney. Um, can we talk about how Victor looks 20 years old? Anywho, the children are ecstatic that their parents are back together.
Amber: Amber is frustrated and alone and scared. She gets a gift from her biological Dad – a nice looking wooden crib. Unfortunately, said crib is one that has to be installed. So she enlists her Mom to assist. Both are having a hard time assembling the darn thing. And it completely takes a toll on Amber. She, once again, realizes that she'll be alone to do a lot of things once her baby arrives. Her mom tells her that she doesn't know yet if Ryan ever decides to come back once he gets himself together. But she'll figure it out.
The following morning, Hank stops by to help her with the crib. Amber gives him a big ol' hug.
Crosby, Adam, and The Lucheonette: Crosby is beside himself that the studio is going to be up and running soon. Adam? Not so much. He gets advice from Zeek, who, along with Camille, stopped by the house to give Max a bag filled with undeveloped film that he found). Adam's conflicted because he wants to back out but he wants to support Crosby's dream. His father tells Adam that Crosby he's a grown man, a fine grown man, and that he can handle the news of the studio closing down. But Adam wants to be there for Crosby because they're family.
Adam finally breaks the news to Crosby that he wants to close down the studio. My thing is this, can't Crosby handle the studio by myself? Like, grab Amber as the partner or something?
Jasmine is heartbroken to hear the news. So much so she stops by brother-in-law's house to ask him to reconsider running The Lucheonette.  And Kristina is annoyed that Adam is really reconsidering his decision. Adam tells Crosby that he's sticking with the studio. Crosby wants to make sure because if Adam reneges again it'll be too much for him to handle. But Adam is definite, he's staying.
Sarah and Hank: Sarah is still stuck on Hank's proposal and is yet to give him an answer. She tries to deflect her non response on Hank but Hank is like, hey, I told you all I needed to tell you. The ball is now in Sarah's court. Well, actually, they used a tomato analogy ("The tomato is in your hand.")
Meanwhile, Hank and Max are in the dark room trying to develop old photos that Zeek found in his coat closet. When one of the photos appears to show a younger Sarah, Hank uses that opportunity to discuss his problems about her to Max. But he soon realizes that while she can be annoying, Sarah has her moments that he loves. (Side note: So cute that some of the photos that were developed are the same photos used in the opening credits of the show.)
Sarah seeks advice from Julia and Camille, after telling them that Hank wants to marry her. Julia suggests listing pros and cons of marrying Hank. Camille brushes off the pros and cons and simply asked Sarah two questions, "Do you love him?" ("Yeah") and "Does he make you happy?" ("Yeah"). Camille smiles, "What else is there?" ("Yeah").
Back at Amber's, Sarah tells Hank the answer he's been waiting for, that she'll marry him. I absolutely loved Hank's reaction. Have I told you how much I love Ray Romano in this role? Well, I do.
Zeek: Zeek is in search of a prized possession, a signed baseball. He searches high and low in the house. He stumbles upon some old photos that are yet to be processed. But not upon the baseball. He thinks it's inside the storage so he gets Drew to go with him. At the storage, Drew once again apologizes for revealing the surprise to Camille. Zeek tells him all is well and no need to burden himself with such thoughts. After hugging, Zeek suddenly realizes that the baseball is at their old home. So, this time he gets Camille to drive him there.
When they get to their old home, they don't recognize it. The house has been remodeled with a new paint color to boot. They see young kids playing outside and a pregnant Mom trying to get her playing kids to come inside. Zeek decides to not bother the family and to let the baseball (and the box filled with baseball paraphernalia) go. Camille wants to be sure and Zeek is sure. "Yeah, let's go home."
One more episode. One more episode to the series finale. One more episode to the series finale and me not ready for it to be the series finale.
Oh dear.
Written by Vivy from Heart Print and Style