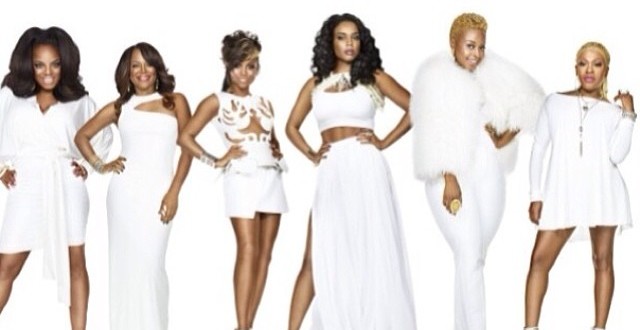 This season will be recapped by Rosyblak.
Season 2 begins with the introduction of two new cast members to replace Kelly Price and Dawn Robinson of Envogue. They were replaced by Chrisette Michele (whom I don't think should have done the show) and Leela James. To be honest, I don't miss Dawn because she wasn't really relevant to the show. I was telling a friend of mine that Kelly must have gotten a nice paycheck from last season since two people had to replace her on the show. Anyway back to the show
The new ladies were introduced to their cast mates; Lil Mo revealed that she and her husband were no longer together. In her words "I woke up one morning and I was no longer in love".  I don't get this statement given that this is her second go at marriage. Maybe I'm being judgmental but I think that there should have been some lessons learned from her first marriage prior to getting into her second marriage.
Claudette asks the ladies to take part in a project involving the ladies creating a song to be used for commercials by the Puerto Rican Tourism industry. Lil Mo was a little apprehensive given the issues they had with the Diva Monologues. At the end of the day, all ladies agreed to partake in the project.
The pivotal part of the show occurred when Michel'le met with Tony Cornelius whose father, Don Cornelius, committed suicide in February 2012. In case you forgot, Michel'le discussed her attempt to commit suicide on the Diva Monologues last season. Tony invited Michel'le to participate in a PSA for his foundation which he started in honor of his father.
Overall, episode 1 was good, can't wait to see the other episodes. Given the previews that I've seen, there will be some drama which is always juicy.