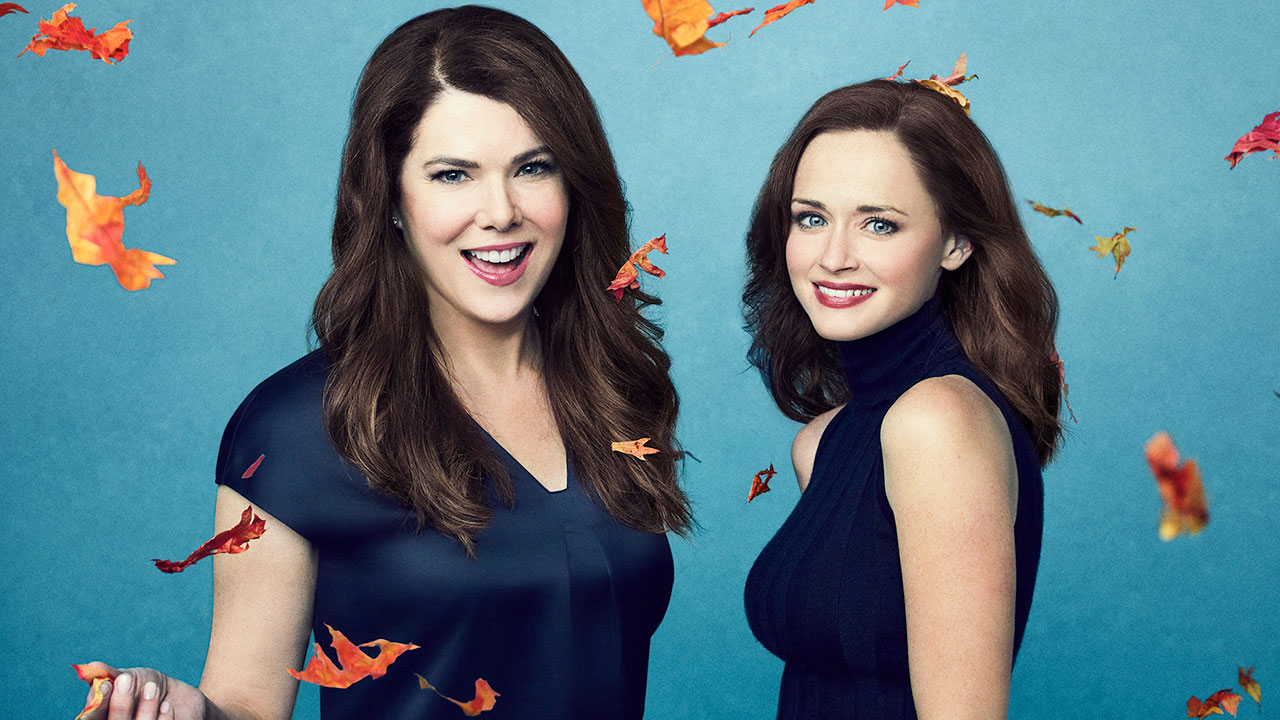 My Thoughts on the Gilmore Girls Revival
taynement, 7 years ago
0
5 min

read
369
When the news of the Gilmore Girls Revival broke, some of you may remember that I just went through the brave task of binging all 7 seasons of Gilmore Girls and you can see my thought on the show here. Now I have to stress again that watching this show as an adolescent or from when it was airing is a completely different experience from watching it as an adult in current times. I dislike a majority of the characters on this show but I like the show itself and kinda looked forward to what the revival would look like even if I don't think I had high expectations.
The show was divided into 4 episodes labeled by seasons and beginning with Winter (get it? Like the theme song – Winter, Spring, Summer or Fall). Two seasons in and a very spotty first half of Summer, I had convinced myself that this revival was not worth it at all. At first, everyone seemed uncomfortable and you could visibly tell they were trying to ease into it and it was oh so impossible to not play the "who aged worst?" game because eek!, it was all so visible and in your face (except for Christopher. He was basically glowing)
The second one and half episodes of the show completely made up for all the number of times I rolled my eyes for the first one and half. They finally eased in and we saw again the essence of the show. The death of Edward Herrman who played Richard Gilmore definitely set the tone of this revival as it was written in the show and all 3 Girls had to deal with it.
To make it easy I will go ahead and list the things I liked and disliked about the revival:
*if you haven't watched all four slowly back away from the post now*
LIKES
Deciding to do this in 4 90 minute episodes

The overall handling of Richard's death and how Lorelai and Emily dealt with it

Emily finding herself and her peace and using the words "bullshit" and "tits". As a proper woman of society shackled by the CW all these years, it was a delight

Every fight scene when truths are being said especially the scene between Emily and Lorelai and she tells her how she never asks Luke what he wants he just goes ahead with whatever she wants. I was like yasssss

The storyline of all of Rory's boyfriends. Yep, even the Logan storyline. They all seemed plausible to me. It makes sense she was attached to Logan, she was friendly with Jess especially since he is practically family and just a cameo for Dean vs. him still pining

Lauren Graham's acting in two scenes – during Sutton Foster's final number and telling the story about her dad she should have told to Emily, over the phone

Jess's come a long way folks. I still can't tell if I was looking at him as Jess or Jack from This Is Us but I watched him and I liked him! He didn't even annoy me once.
DISLIKES (which might be a tad longer)
Good to see Lorelai is still selfish and childish and Rory is still a spoiled, selfish brat

There really wasn't any character growth?

For someone who was closer to her grandfather than her mother, Rory didn't seem affected by her Grandfather's death. Wish the show explored that more

Luke and Lorelai didn't seem to have the chemistry they had in the original show

What was the point of Paul? Rory's current boyfriend. The whole gag of forgetting his name, I get it. He was forgettable but still – no.

All the cameos save for Jason Ritter and Peter Krause as the Park Rangers due to its real life/Parenthood gag. After all the hype about Mae Whitman's cameo, that was it? Shame

Also, if Chad Michael Murray wasn't available what was the point of even that brief storyline where Paris is affected by him. I watched recently so unless I am crazy I don't think that was him standing in the Chilton hallway

Alex Kingston's caricature of a character. OMG, I cringed so hard watching it

Beating things over the head – the kinky boots gag went on far too long and Rory insisting she wasn't back. Girl, stop lying to yourself for once

Why did we get to see Paris's kids but not even the back of a head of Lane's twins? Actually, just like the original Lane was shafted again

Now they show us a Mr. Kim?

The whole extended musical scenes in the "Summer" episode. Why? Also, the final number that makes Lorelai decides she needs to do "Wild" (Which if you notice she was reading by the pool) was awesome but what did that have to do with the history of Stars Hollow?

I totally understand that Melissa McCarthy was short on time but I still wonder if they couldn't have squeezed time out for the wedding scene. Seeing Michel there just seemed wrong and after the cake scene with Sookie, my first thought was Sooki should have been there and why wasn't Jesse there?
Fun Fact: If you were like who wondered why Emily's maid, Berta looked familiar, it's because you know who she is. I kept thinking that she sure looks an awful lot like Gypsy (the mechanic) but nah it can't be her. I did a google search when I was done and lo and behold it was!
Overall, I think the Fall episode makes up for everything else. The fact that it's just 6 hours all together makes it worth a watch if nothing else. The pining look Jesse gave Rory through the window and the famous final four words (which I guessed correctly) from Rory to Lorelei seem to point that we are due for more Gilmore Girls. Doesn't matter if my dislike list was longer than my like list, this girl will still be tuning in.
Have you seen all 4? What did you think?
taynement
Lover of all things pop culture. I see, I think, I write. TV is the favorite child. Reality Shows are my guilty pleasures - without the guilt. So just pleasures? Award Show season gives me a high. Chit Chat with me on anything popculture. You can find me via: Twitter - @taynemendotcom Instagram - @taynementdotcom Email -
[email protected]
Available for freelance writing and sponsored posts.
Related posts
What's Streaming On Netflix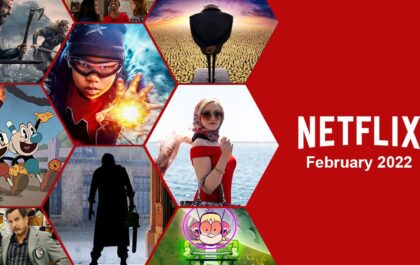 What's Streaming On Netflix – February 2022 [with recommendations]
One month down! It's the month of love so there is a ton of romance content including the…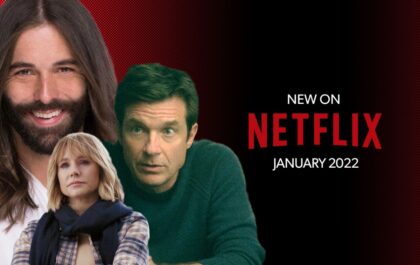 What's Streaming On Netflix – January 2022
I can't believe we are here again and starting from January. There is a bunch of new stuff that…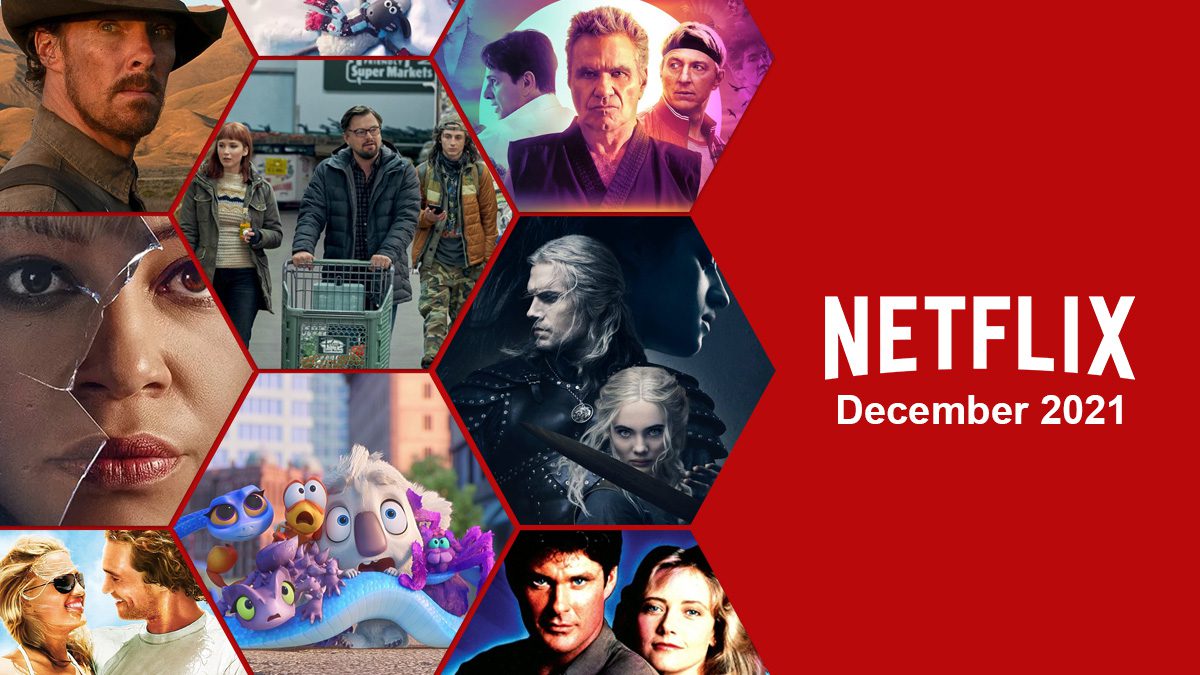 What's Streaming On #Netflix – December 2021
And just like that, we are in December. I can't believe it. Hope everyone gets to enjoy the holidays. If…