A Doc You Should Watch – #ASecretLove
taynement, 3 years ago
0
2 min

read
320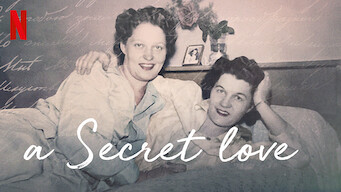 A Ryan Murphy production, this documentary tells us the story of Terry Donahue and Pat Henschel. They have been partners for almost 70 years and hidden it from most of their family. They met as players on the All-American Girls Professional Baseball League (the inspiration for the 1992 film A League of Their Own) and presented themselves as friends to almost everyone, worked together and lived together and even went as cousins sometimes. In fact, in present day (they are in their 80's now) we see Pat identify herself as a cousin on call with Terry's doctors.
It's clear that Terry is the sweetheart and softer one and Pat the tougher, gentle giantTerry tells us that all their lives they never had health issues but now that they are older it's been one thing after the other. With Terry experiencing tremors, the couple come to terms with the fact that at their age, the house they have shared for 21 years is becoming difficult to maintain. One of the options is moving back to Edmonton, Canada (they are both from Canada) where Terry's family resides including her favorite niece, Diane Bolan. Pat is hesistant (potential reasons why are discussed in the movie)
I loved this doc a lot. The best description for it is bittersweet and it was more bitter than sweet for me. More bitter, because beyond the fact that they had to live most of their buoyant lives (we are treated to a lot of home videos from their lives) in secret, the doc touches on the difficulties that come with getting old(er).
It was great seeing the women eventually live their truths openly but sad hearing the stories of how they had to be so careful and living in fear of losing their loved ones. I kept wondering how Chris Bolan found this documentary and I found out he is Terry's grand nephew and I think having a family member do this added that extra layer of warmth and love that you can feel while watching. I love how Terri's family embraced Pat. When Pat tells us about three men she dated before Terri, who each died, she took it as a sign that this is not what she was meant to be doing, I chuckled.
Anyways, go watch (on Netflix) and even if you have an anti-gay sentiment, just remember that being kind to people different from you does not cost a thing.
taynement
Lover of all things pop culture. I see, I think, I write. TV is the favorite child. Reality Shows are my guilty pleasures - without the guilt. So just pleasures? Award Show season gives me a high. Chit Chat with me on anything popculture. You can find me via: Twitter - @taynemendotcom Instagram - @taynementdotcom Email - Taynement@gmail.com Available for freelance writing and sponsored posts.
Related posts
What's Streaming On Netflix
What's Streaming On Netflix – February 2022 [with recommendations]
One month down! It's the month of love so there is a ton of romance content including the…
What's Streaming On Netflix – January 2022
I can't believe we are here again and starting from January. There is a bunch of new stuff that…
What's Streaming On #Netflix – December 2021
And just like that, we are in December. I can't believe it. Hope everyone gets to enjoy the holidays. If…