My Thoughts on Amazon's #ModernLove
taynement, 3 years ago
1
2 min

read
111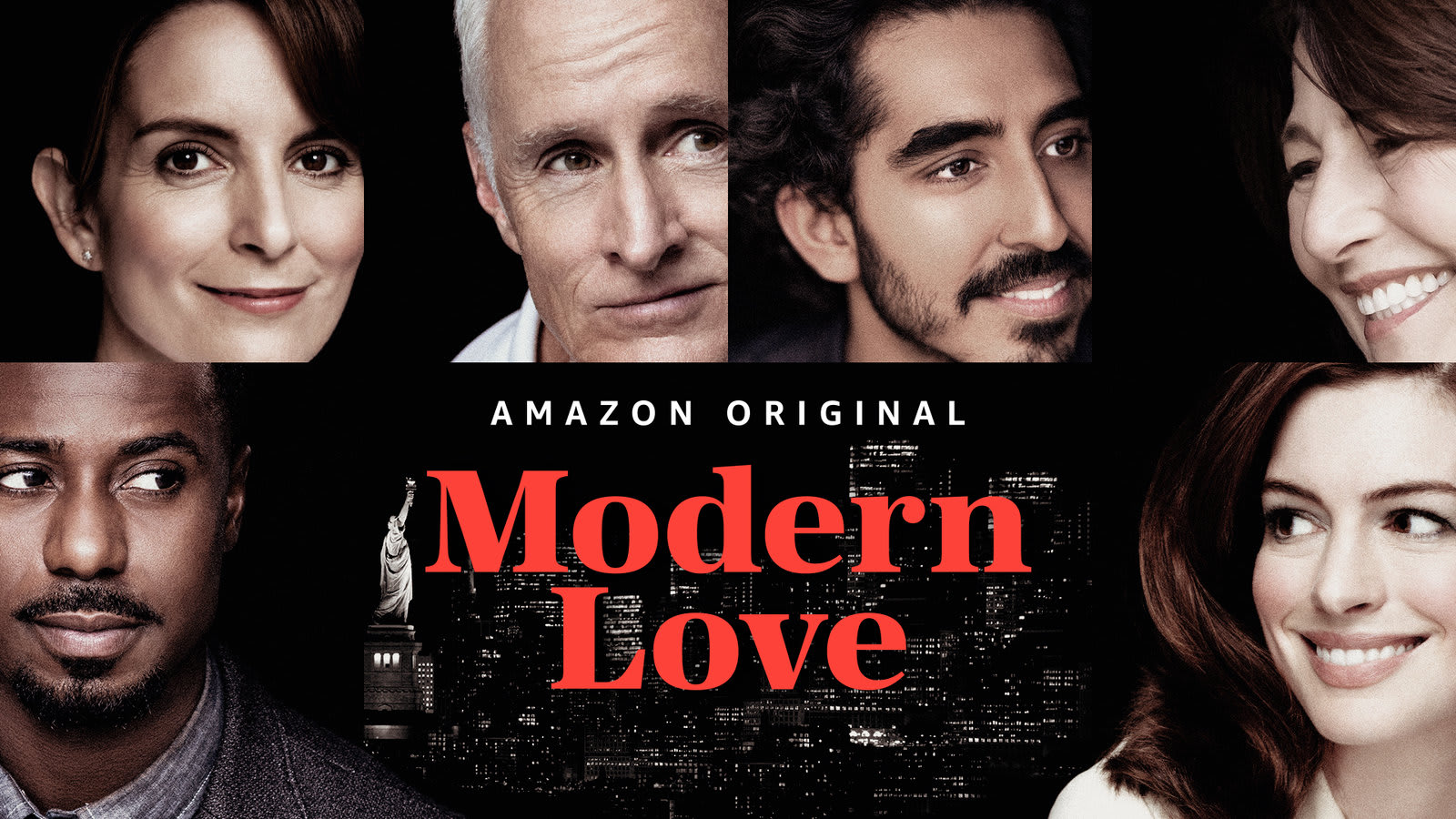 I don't remember how I heard about this show for the first time but I remember being intrigued and marked the date of its premiere. Based on the NYT column of the same name, #ModernLove is an anthology series on Amazon that premiered on October 18. It tells different stories about love in 8, 30 minute episodes. I love me a good anthology and there was a time where I listened to the podcast where episodes were read by famous people.
Unfortunately, I have to say that the show was a let down. The first episode was not a good introduction to the show but actually a representation of the show as a whole – not compelling. I found myself not being able to invest in the characters or storylines (save for 3 episodes which I'll mention later) and they fell flat.
Interestingly enough, Modern Love is like Amazon's version of Netflix's "Easy", which I enjoy. I'd say where Easy is about younger, messier love, Modern Love is the more adult, more serious version (a number of episodes touched on mental illness) where things work out in the end. What the show had going for it was its notable stars. It had people like Anne Hathaway, Dev Patel, Andrew Scott, Tina Fey etc., not to mention an Ed Sheeran cameo.
There were quite a number of interracial relationships in the episodes but I personally would have liked to see a story centered around a black couple. I think it was cool how in the end, we get a pseudo prologue/behind the scenes/crossover of some of the characters from different episodes.
Overall, while it is not the best quality wise, it isn't a complete waste of time to watch. It goes by really fast and I think there is an element added when you know all these stories are true life stories. Plus, you might find an episode or two that might catch your interest.
These were my favorite episodes:
Take Me As I Am, Whoever I am – starring Anne Hathaway whose character struggles with bipolar disorder and causes her to lose relationships, friendship and work
Hers Was A World Of One – About a gay couple who adopts a kid from a homeless woman starring Andrew Scott and Olivia Cooke
The Race Grows Sweeter Near Its Final Lap – This was my #1 favorite about a couple finding love late in life
taynement
Lover of all things pop culture. I see, I think, I write. TV is the favorite child. Reality Shows are my guilty pleasures - without the guilt. So just pleasures? Award Show season gives me a high. Chit Chat with me on anything popculture. You can find me via: Twitter - @taynemendotcom Instagram - @taynementdotcom Email - Taynement@gmail.com Available for freelance writing and sponsored posts.
Related posts
What's Streaming On Netflix
What's Streaming On Netflix – February 2022 [with recommendations]
One month down! It's the month of love so there is a ton of romance content including the…
What's Streaming On Netflix – January 2022
I can't believe we are here again and starting from January. There is a bunch of new stuff that…
What's Streaming On #Netflix – December 2021
And just like that, we are in December. I can't believe it. Hope everyone gets to enjoy the holidays. If…