I honestly can't decide if we have more or less black TV shows on air than we used to. I can sit here and think of all the sitcoms we had in the 90's (that's another thing, are we only good enough to do the funny?) On the flip, I want to say we don't have that many shows on air now but as I did a mental rolodex, we kinda do. Just doesn't mean people are watching.
Sidebar, just in case it is not clear enough, black show is defined as a show with predominantly or completely black cast.
We have the shows people know about and are watching – Blackish, Power, Grownish (still think Yara Shahidi is a weak link acting wise but this show completely found itself and I grew to like it very much), Insecure, Atlanta (did not discover the brilliance of this show till its second season), Empire etc but there are some good black shows flying under the radar. Figured I'd highlight some shows that I think are worth giving a look.
Greenleaf – I have talked about this show before here. One of the better acted shows on the OWN network it's a shame that OWN does not do a good job of promoting the show and isn't easily accessible on their app. The good thing is they do have a deal with Netflix so previous seasons can be found on there. I completely recommend it.
Love Is___ – Another show under the OWN umbrella that I don't think is getting enough promotion. It tells the love story of Nuri and Yasir starting in the 90's and goes back and forth with the couple telling the story interview style in the year 2027. The story is based on the life of producers and real life couple, Mara Brock and Salim Akil (Girlfriends, Being Mary Jane etc). The story can get corny but knowing it's a pseudo story life and how it ends makes it easier to digest. I still think Will Catlett is the weak link but he is cute enough to overlook. The show comes complete with a fantastic and nostalgic 90's soundtrack. An unrecognizable Kardeem Hardison is also part of the cast of the show. The show currently airs Tuesday nights on OWN.
In Contempt – Erica Ash plays Gwen who works at a legal aid in New York as a public defender and is VERY passionate and good at her job. Which is just as well as her life outside is a mess. As a very impulsive person, she makes the wrong decisions when it comes to her love life, financial issues and her health. The rest of the cast also have their story lines and each case is compelling. As with most black shows lately, it does not shy away from racial injustice BUT it doesn't beat you over your head with it. Again, these networks do their shows a disservice as I am not sure why BET did not promote this show as a replacement for Being Mary Jane. The acting is good and it was a pleasant surprise. The season is done and can be found on demand.
Dear White People – DWP is critically acclaimed but I am not sure if people are watching. It never really comes up in convos or award shows. The second season premiered a few months ago and I was really impressed. With a pseudo large cast, most of the main players got a back story and they are done seamlessly. I think it is easy to dwell on how annoying Sam can be and miss how brilliant the show actually is. Available on Netflix.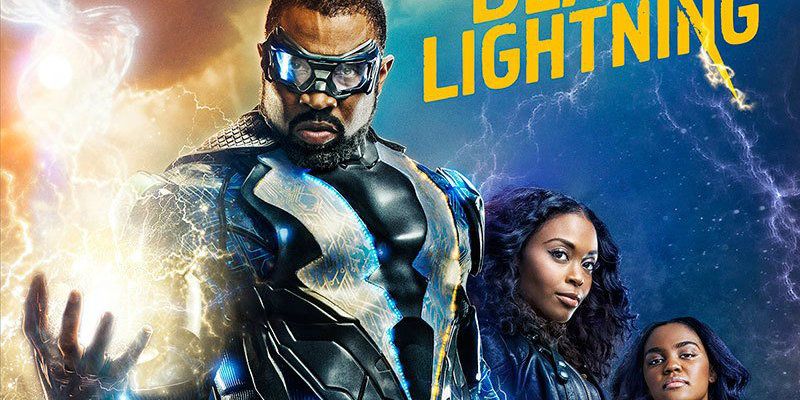 Black Lightning – Black Lightning was added to the endless list of Greg Berlanti projects on the CW. While I am not into super heroes, I decided to give it a shot because it was a predominantly black cast. I quite enjoyed it. I won't lie and say it isn't corny but it works and still manages to be family oriented. Doesn't hurt that it is a pretty attractive cast. The first season can be found on Netflix.
The Chi – Produced by the first black Emmy winner for writing, Lena Waithe, The Chi is about life on the south side of Chicago and the people who live on this side of town just trying to survive. Some are trying to do better than their circumstances, while some are victims of their circumstances. A murder at the beginning of the show opens up the story as it somehow connects the characters on the show. Season 1 can be found on Showtime On Demand