New Fall 2015 Shows That Made My Roster
taynement, 8 years ago
1
4 min

read
428
Earlier, I did a post here about the fall shows I planned to check out. Well the TV season is well underway and I have decided what shows have earned a place in my dvr and every burgeoning viewing list. Here they are:
Quantico
So far, this might be my favorite. The back and forth between the present and the past gets a bit much sometimes but so far, so good, I am entertained.
Scream Queens
I will be the first to tell you that this show is a hot, ridiculous mess but I like it all the same. If you know Ryan Murphy and like I stated about him before, he doesn't do anything great but he keeps my interest. The show is pretty much a satire with loads of pop culture references thrown in for good measure. Niecy Nash is the best thing on this show. Emma Roberts plays the only role she knows how to play – bitch very well. It's a shame the lead actress is like a wet rag.
Blindspot
The storyline is unique. Quite unrealistic but still unique. I like it. They have a lot of story fodder in the form of these tattoos and there is an underlying "Daylight" storyline among the FBI chiefs that we are yet to uncover. My gripe here is with the two lead actors being so stiff. For Jane Doe, I can at least lie to myself and say she is stiff because of her circumstance (memory wiped out and woken up to being tattooed all over) but the guy – man. He's awful. Also, all 4 of the FBI team members don't have chemistry. The one bright spot is the Forensic Specialist, Patterson. I like her character.
Life in Pieces
I thought this would be the first I would drop but I quite like it. I like the story of each family and I like the casting. It kind of feels like an extended Meet the Fockers.
Grandfathered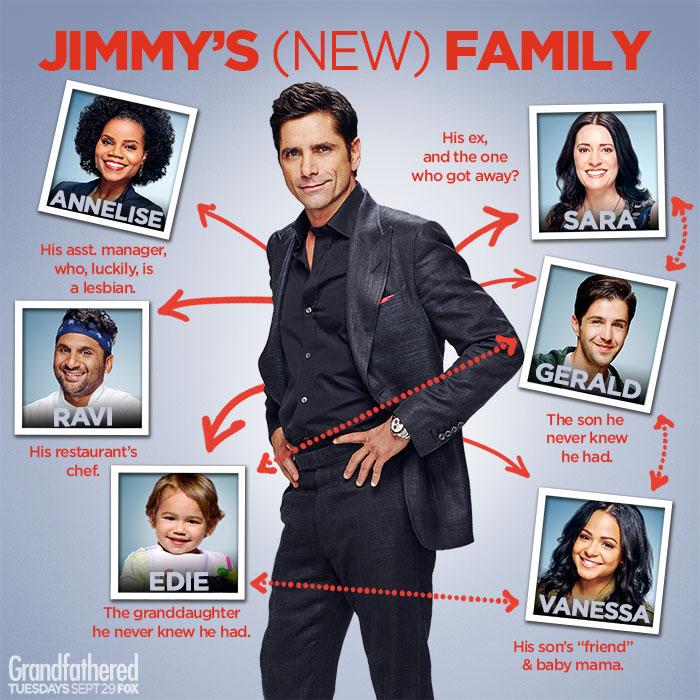 I haven't decided if I just watch this show for John Stamos. The man is pretty. But in all seriousness, it's a decent show. A few laughs here and there it passes time till Scream Queens comes on.
I stumbled upon this by accident because I don't watch How to Get Away With Murder and was pleasantly surprised. It's not the best of shows and I actually think Wesley Snipes is not doing his best work here but the lead character is rugged and charismatic enough, so whenever I can keep my eyes open, I do tune in to watch.
I am only one episode in but I liked the first episode. It was already reminiscent of season 1. It's also quite nice to see Molly (from season 1) as a little girl and see how she grew up.
AHS: Hotel
I really wanted to like this but so far I am actually thinking of dropping it because it doesn't really make much sense to me and seems focused on grossing the viewer out rather than working on a decent plot. But we'll see…I am the best hate watcher in town, so I might keep torturing myself.
My Crazy Ex-Girlfriend
This is the only new show that the CW aired in its lineup. It airs right before Jane the Virgin (which you should be watching) and I gotta tell you this show is ridiculously juvenile. Girls is broken up with when she is 16, she grows up runs into him and finds out he is moving and she moves across coasts to be with him. Oh and it is also a musical, so she breaks out in song at random times. Because I am the best hate watcher in town, I will continue to watch but the lead character already annoys me. I don't have time for older characters who act like children.
Blood and Oil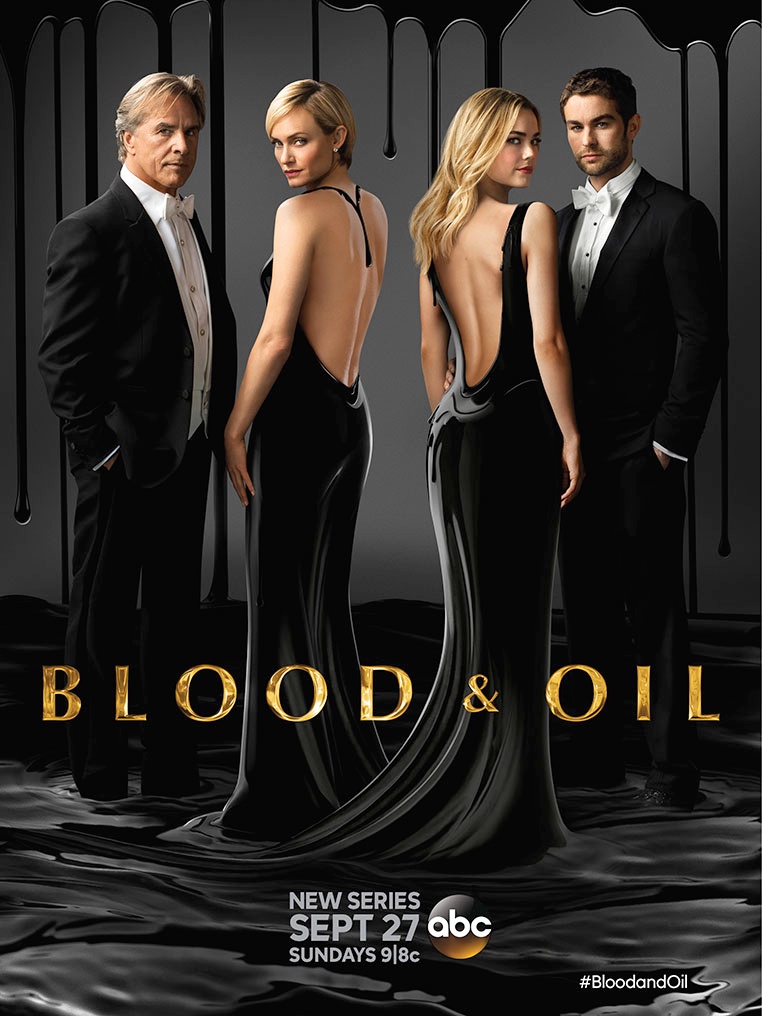 I liked this a lot better than most did. Before I watched the pilot all I'd heard was how bad it was but you know… I had low expectations and it met the minimum. I still think it will be canceled. Till then…I watch.
So these are the shows that made the cut this year. How about you, what are you watching?
taynement
Lover of all things pop culture. I see, I think, I write. TV is the favorite child. Reality Shows are my guilty pleasures - without the guilt. So just pleasures? Award Show season gives me a high. Chit Chat with me on anything popculture. You can find me via: Twitter - @taynemendotcom Instagram - @taynementdotcom Email - Taynement@gmail.com Available for freelance writing and sponsored posts.
Related posts
What's Streaming On Netflix
What's Streaming On Netflix – February 2022 [with recommendations]
One month down! It's the month of love so there is a ton of romance content including the…
What's Streaming On Netflix – January 2022
I can't believe we are here again and starting from January. There is a bunch of new stuff that…
What's Streaming On #Netflix – December 2021
And just like that, we are in December. I can't believe it. Hope everyone gets to enjoy the holidays. If…