My Thoughts on Some Recent Musical Documentaries
taynement, 5 years ago
1
3 min

read
127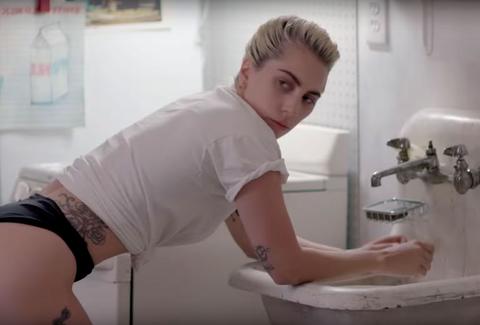 I love documentaries. Something about getting into the nitty gritty of a subject matter without the typical Hollywood story line that glosses over a story to make it pretty or easier to digest. Not to say documentaries can't be "photo shopped". Anyways, music documentaries by artists (usually done when an album is round the corner) usually give us a glimpse on the behind the scenes of an artist's life and goes beyond the public persona that has been crafted for them.
I am one of those people where the right marketing works on me. When done right, of course. I remember how my soft spot for Justin Bieber was created after seeing his "Never Say Never" documentary that showed his rise to fame and the struggles that came with it. It seemed sincere, unlike Beyonce's "Life is But A Dream" which is an example of docs I don't care because it is overly curated and hard to find a connection.
Anyways, here are some docs I recently watched and what I thought of them:
Of all the movies and documentaries done on Whitney Houston, this was the most honest I have seen with takes from people behind the scenes especially from a 2011 tour Whitney did where cameras were allowed in. Backup singers and band members spoke candidly about her drug use (which started when she was 18, long before Bobby) and her relationship with her friend, Robin. Shows how her mom may have really been the cause of all her problems. It was a really insightful doc and I wondered why it wasn't promoted a lot more. I highly recommend it.
Available on Showtime On Demand
This might be my favorite of the ones I watched for the one reason that Demi Lovato truly opened herself up in this one. Yes, it was a showcase to promote her new album (which I listened to cuz of the doc and actually like) because we are treated to a process for most of the track listing but she also tells us about her struggles with alcoholism, drug use, her eating disorder and her relationship with Wilma Valderrama. I have always thought her a bit extra but she really has experienced a lot in her 25 years. I had no idea she was in a sober house the whole time she was a judge on X Factor.
Available on YouTube
Filmed during the creation of her latest album "Joanne" and in the midst of her break up with fiance, Taylor Kinney. It shows the ups and downs of Lady Gaga. Ups being creating the album, love for her family and friends, performing at half time for the Super Bowl and the downs being seeing her deal with her ongoing pain (she has since been diagnosed with fibromyalgia), her album leaking, her friend fighting cancer. Gaga hones in on loneliness, which I think is something I have noticed in a lot of artist's documentaries, how lonely they are.
Available on Netflix
This was basically an image clean up project. Chris Brown gets to say "his side of the story" for all his bad behavior especially the domestic violence situation with Rihanna. It was something to be reminded of how talented this young man is but I felt the doc was really surface. He took some kind of responsibility for what he did but I do feel some details were skimmed over and it was more of a "remember how good I am". Pretty surprised how he got some big names to speak on his behalf (J.Lo, Jamie Foxx, DJ Khaled etc). I have always wondered where Chris's mom has been the whole time he was exhibiting worrying behavior and none of that was really addressed. He pretty much glossed over how his baby came about or what the situ was when he left Karreuche and went back to Rihanna. So, needless to say I found this lacking.
Available on Netflix
taynement
Lover of all things pop culture. I see, I think, I write. TV is the favorite child. Reality Shows are my guilty pleasures - without the guilt. So just pleasures? Award Show season gives me a high. Chit Chat with me on anything popculture. You can find me via: Twitter - @taynemendotcom Instagram - @taynementdotcom Email - Taynement@gmail.com Available for freelance writing and sponsored posts.
Related posts
What's Streaming On Netflix
What's Streaming On Netflix – February 2022 [with recommendations]
One month down! It's the month of love so there is a ton of romance content including the…
What's Streaming On Netflix – January 2022
I can't believe we are here again and starting from January. There is a bunch of new stuff that…
What's Streaming On #Netflix – December 2021
And just like that, we are in December. I can't believe it. Hope everyone gets to enjoy the holidays. If…