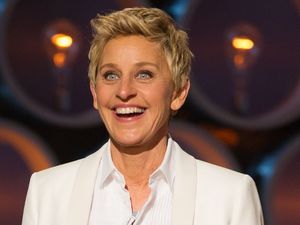 Every year a survey is done to see what TV personalities Americans love to watch. This year, the #1 and #2 spot have remained the same for the last 3 years. Here are the top 10 favorites. See if any of your faves made the list.
1. Ellen Degeneres
2. Mark Harmon from NCIS
3. Jimmy Fallon from The Tonight Show
4. Steve Harvey from Family Feud and Steve Harvey Show (Gotta say I was surprised)
5. Jim Parsons from The Big Bang Theory
6. Jon Stewart from The Daily Show
7. Stephen Colbert from The Colbert Report
8. Tom Selleck from Blue Bloods
9. Bill O' Reilly (huh???)
10. David Letterman
It's kinda interesting that only 1 woman made the list. Did you have any faves or were you surprised at someone on or not on the list?