Summer is slowly winding down and Hollywood took advantage of the sliver of time when things opened up a bit which means that we are not lacking for content on the small and big screen. Here are my thoughts on a few things I watched…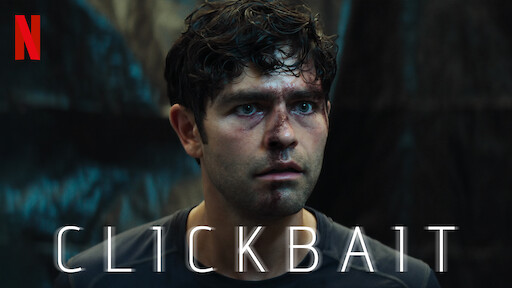 Clickbait: Family man, Nick Brewer (Adrian Grenier) has been kidnapped and his loved ones find out because his abductors make a hostage video of him holding signs with ominous messages that includes saying that, if the video gets to 5 million views, he will die. His wife, Sophie (Betty Gabriel) and his sister, Pia (Zoe Kazan) lead the charge in trying to figure out who and why this is happening and they uncover a lot of secrets as they embark on this journey.
FOMO made me watch this, as I saw everyone speak about the unexpected ending. It was good to see Adrian Grenier on the screen again and it was also good to see Betty Gabriel in a pseudo leading role. I liked how fast paced the show was. Every episode brought came with a "whaaa?". Pia was definitely soooo annoying with her weird haircut, facial expressions and leather jacket. It was interesting how she somehow was the lead over his wife…hmm. Oh and it's true, no matter who you think it was, you'd be wrong. I recommend (Netflix)
Respect: The highly touted Aretha Franklin biopic that seemed to have fizzled out really quickly. I honestly went to watch this just to compare it to the National Geographic Genius series version. When I heard about the casting, I thought Jennifer Hudson was perfect casting but after watching, I'm not sure if I feel the same way. I didn't enjoy the movie and the best part about it was the music. I completely understand that it's unfair to compare a movie to a TV show because the TV show had more room to explore but I think overall the TV version had better casting. Do not recommend (Now playing in theaters)
Dr. Death: Christopher Duntsch is a neurosurgeon who is terrible at his job as most of his patients ended up badly injured with two of them dying. The show follows his medical school education and his ego driven personal life trying to answer if he was a killer or an incompetent surgeon.
I listened to the podcast of the same name a few years ago and was just as horrified as I was at the TV show. The cast of this show is stacked with Duntsch played by Joshua Jackson. Alec Baldwin and Christian Slater play fellow doctors and I have to say they are all fantastic in their roles. My one gripe about the show was the back and forth with timelines. It got so confusing that I just gave up trying to figure it out and went with the flow. Other than that, this gets a recommend from me (Peacock)