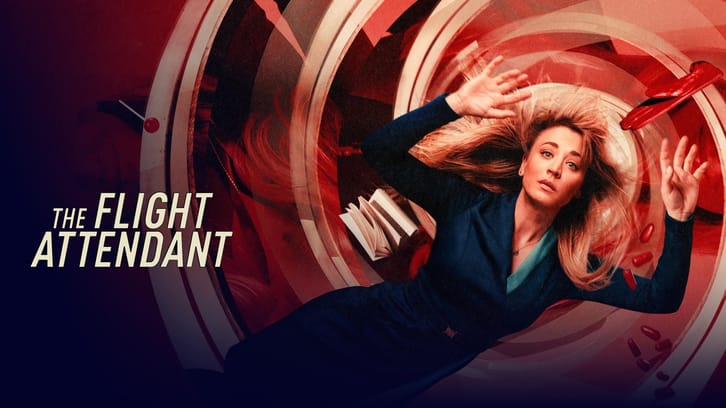 Let me start by telling you that HBO Max is not playing with their content and have begun churning out content like Netflix aka we are spoilt for choice and can't watch as fast as they are putting it out. The Flight Attendant is their heavily touted mini series, based on the book of the same name, starring Kaley Cuoco of Big Bang Theory fame. She plays Cassie Bowden, a flight attendant who could be described as reckless. She parties a lot. She has a lot of random hookups (sometimes with passengers) and she drinks a lot. Like, a lot. Like, when she wakes up. Like, while working. You get the picture.
One day, she does the usual and hangs out with a passenger she picked up on a flight to Bangkok. They hang out, drink a lot and end up in bed together. The next day, Cassie wakes up in a hotel room with a hangover…and a very bloody dead body in the bed. Unable to remember anything from the night before, Cassie does nothing, leaves the hotel room and flies back to NY with the rest of her crew. She faces questioning by the FBI and the show is basically about her trying to piece together the events of the night.
Do I like this show, so far? No.
Honestly, the premise sounds interesting enough but nothing about it appeals to me. The format of Cassie having conversations with the dead passenger is like huh? to me and a tad annoying. Cassie herself is annoying and everything she is doing is so stupid and is basically begging to be caught. There is so much happening on the show and even after the first three episodes (HBO dropped three episodes first and started dropping the eps weekly) I still don't care about any of the characters.
There is a recognizable cast with Rosie Perez, Merle Dandridge (Greenleaf) and Zosia Mamet (who just seems to be replaying her Girls character) and overall, the acting is not bad at all. Of course, the black characters kinda play the comedic relief. There is a black gay man, Shane (Griffin Matthews) and Jada (Yasha Jackson) who has enormous disdain for Cassie.
I'm grateful that the show is a limited series because at least there is an end to the torture (okay that's harsh) The show is described as a thriller, so I think the whole idea is going through the journey with Cassie as she figures out what happened (except I want to get off this train!) Who knows? The show might get better as they go on, but based off the first three episodes, I'd say skip it (even though I will be painfully watching till the end)