Love and Hip Hop Atlanta: Season 4 Episode 5
taynement, 7 years ago
0
6 min

read
226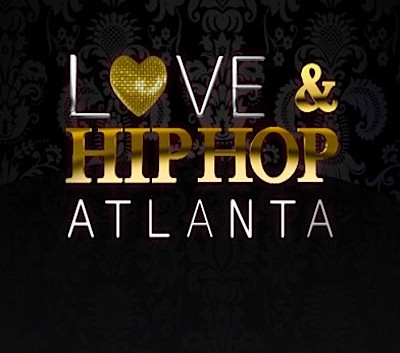 So Joseline and Margeaux are meeting up with each other and Joseline says you never know they could be best friends. She tells Joseline about their history and she continues to tell us that it feels good to share all this with someone else besides Nicko and someone who knows all the players. Joseline asks her how she really feels about the sex tape. She goes ahead and tells Joseline that Mimi was the mastermind of the sex tape even though Nicko told her to keep it to herself. Margeaux says she will not protect Mimi and will tell the whole world. This is an odd friendship. Mimi the fool is talking about how she doesn't know how her business stands with Stevie in rehab and would like to make things right with Tiffany Fox. They meet at a coffee shop and Mimi apologizes and tells her that he is in rehab. Tiffany tells her that she has a manager already but she likes Mimi's hustle. I feel like this is some kind of forewarning. Who is this manager?
Momma Dee is out with her man [fresh out of prison]. She is peeved that he took her to a chicken wing place for a romantic night out. She starts talking about Scrappy and he stops her and says that Scrappy is grown and she needs to focus on them. Momma Dee tells us that he is the only man that can put her in check. He says he brings her a commitment as he hands her a drink. In this drink is a ring. What kind of ring? A "promissory ring". Yes. Not a promise ring. A promissory ring. Momma Dee don stepped up from the ghetto and rejects it. She says that she is a queen and deserves better and that was "ghetto as fuck". He takes it back and drops it in her red wine. He tells us he is a simple man. Momma Dee realizes she may have hurt her man's feelings and digs the ring out the wine. EVERYTHING SINGLE THING I JUST TYPED I WATCHED ON MY SCREEN. I CAN'T EVEN!!!
Joseline looking like a thot-ish cowgirl invites Karlie to a card shop. She tells her about meeting Margeaux but doesn't spill the whole tea. She decides she wants to throw a party and needs help inviting people. Karlie tells her not to invite Rasheeda and Erica and tells them about her event then she mentions Jessica Dime Piece. She tells Karlie that they were never that cool and people from her past now try to act like they knew her well back in the day.
Rasheeda rolls up on Kirk at their new house that is being built. She confronts Kirk about spending $32k in one day. After reading Kirk his rights, she tells him that she is not able to open her store (remember that. She mentions "open her store" at least 5 more times) and will not hesitate to freeze Kirk out the accounts. Kirk says she can't do it and Rasheeda says watch me. Kirk brings no money to this partnership, why does she put up with Kirk's shenanigans?
This Jessica Dime chick rolls in to meet with Mimi – I don't like this chick. She says she thinks that Mimi did a good job promoting herself on a shower rod and she has a connection with Stevie. Mimi tells her about working with Tiffany Fox and Jessica D. has a stank face on and says Mimi won't have time for her and throws shade on Tiffany. Mimi says no judgement – this is after throwing shade on Joseline. I think she forgets that she is the one with a sex tape. Momma Dee tells Scrappy that she got her groove back and is back together with his step father. Scrappy tells Momma Dee that the issue is going to be with his sister. Momma Dee decides she wants to have a big dinner to get everything right including Ernest's mom who hates her because she sent him to jail – ya think?
The guys get together to celebrate – Tony, Joc and Kirk. Tony tells them how there's no money coming in and he needs to use all their money to come in. Joc says they have good guy problems and his is bad guy problems and tells them his problems with Khadiyah. These wack guys give equally wack advice to get Khadiyah back. Faith Evans drops by to see Stevie in rehab and he tells us how they are like family. While I am sure they knew each other from their Bad Boy records days, Faith is clearly here to promote an album. This is reinforced when her song plays and we are told the album. She tells Stevie she is working on a duets album of her and Biggie and she would like to work with him when he gets out. They riff on the guitar and share some laughs.
Scrappy and his sister, Jasmine are on a double date with their significant others. She lists all the reasons Ernest is no good. She says what guy will get back with the woman who sent you to prison? She feels he wants her money. Joseline's party is in full effect with Brazilian dancers in there. The scene ends and somehow we meet a new character called Preemadonna. A woman with a grey haired weave with a "multi million dollar business". Apparently she is the waist trainer queen. Joseline tells us she knows her from Miami and met her through Blacc Chyna (Tyga's baby mama. Dude now dating Kylie Jenner). Margeaux comes through to the party. Karlie asks her flat out if she knew about the sex tape? Margeaux comes right out and tells her that Mimi was the one who planned it.
Mimi meets in the studio with Jessica Dime and Jazze Pha. The alcohol is flowing and everyone is all smiles. Tiffany walks in and the mood changes. Jessica rolls up on Mimi and asks why she was invited. One way or the other, the two start bickering. Tiffany decides to leave and tells Mimi that it's definitely off for her to manage her. Jazze is turned off and says he has no desire to hear her stuff anymore. She turns her attitude to Jazze and he asks her to excuse herself. Mimi just has a dumb look on her face the whole time.
taynement
Lover of all things pop culture. I see, I think, I write. TV is the favorite child. Reality Shows are my guilty pleasures - without the guilt. So just pleasures? Award Show season gives me a high. Chit Chat with me on anything popculture. You can find me via: Twitter - @taynemendotcom Instagram - @taynementdotcom Email - Taynement@gmail.com Available for freelance writing and sponsored posts.
Related posts
What's Streaming On Netflix
What's Streaming On Netflix – February 2022 [with recommendations]
One month down! It's the month of love so there is a ton of romance content including the…
What's Streaming On Netflix – January 2022
I can't believe we are here again and starting from January. There is a bunch of new stuff that…
What's Streaming On #Netflix – December 2021
And just like that, we are in December. I can't believe it. Hope everyone gets to enjoy the holidays. If…