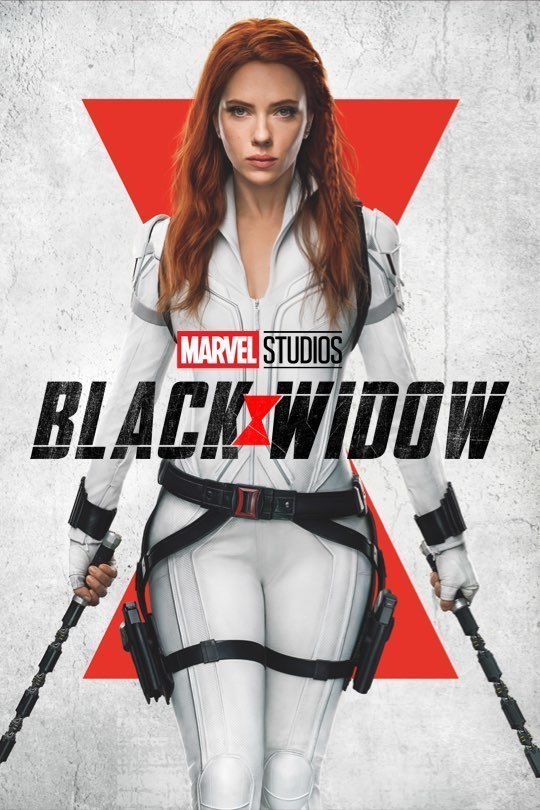 Outside is opening up and we are being enticed to go to the movies with what else but a super hero movie. This time Marvel is serving us with Black Widow. Directed by a woman, Cate Shortland and starring Scarlett Johansson as Natasha. The movie starts with Natasha's early days as a kid with her adopted family that consists of Russian undercover agents as parents (Rachel Weisz and David Harbour) and younger sister, Yelena (Florence Pugh)
Fast-forward to just after the whole Civil War fiasco, Natasha is on the run but receives important cargo from Yelena that puts her in danger. The rest of the movie unfolds as the sisters go through a rollercoaster in order to get the cargo to the right place.
Every time I share my thoughts on a Marvel movie, I always feel the need to share that I am not well versed in this Universe and haven't seen all the movies so I judge them independently. All that to say that I liked this. I don't know if I'd say it was the typical Marvel movie but considering it was trying to provide context as to why Natasha is the way she is (read: dour) I think it was just the right temperature.
I think the acting by all 4 main actors were top notch. I am not judging their accents because I don't know what an authentic Russian accent should sound like but I have to give the MVP award to Florence Pugh. I thought she was fantastic as Yelena. Just the right amount of cheeky, bitchy and funny. When she makes fun of Natasha's pose and flipping her hair, it made me laugh at loud and also because it was such a great sibling moment. Nothing exemplified the tone of this movie (dark + fun(ny) than when the sisters with the sole goal of taunting the Red Guardian, make fun of how the Red Room rendered them barren.
As always, there were a few raise my eyebrows moments but hey creative license. It's amusing how much Marvel loves to play up the sexy with Natasha's character and you could see that when she and Yelena were in their white jumpsuits and Natasha's was tight as all get out and Yelena's looked cozy.
Overall, it was a fun watch for me. We know that Natasha is dead now and as always the post credits gives a sneak peek as to where the franchise is headed next (it will be a TV show).
Have you watched it? What did you think? Let me know! It's been way too quiet in these parts!