A Show that you should be listening to – Serial
taynement, 8 years ago
0
2 min

read
225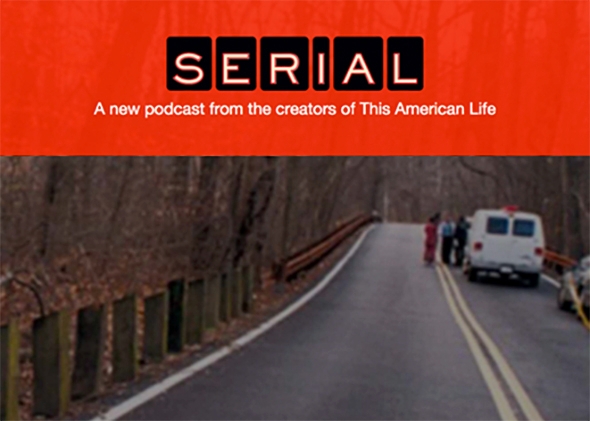 Who woulda thunk that one of the best shows to debut this fall is actually not on TV? Yup. You read right. "Serial" is a weekly podcast that will be aired (as a serial) for 13 weeks. It's the first of it's kind. Kinda like a spin off from the popular podcast "This American Life" (It has the same producers). For its inaugural season, the story centers on Adnan Sayed, who at age 17, was convicted for the murder of his high school girlfriend, Hae Min Lee, in Baltimore ( At the time of the murder, the two were exes). Adnan has been serving a life sentence since 1999 and is still in prison.
What makes this show great is we are listening in real time as producer, Sarah Koenig investigates the case and reaches out to all parties involved. It sounds like a daunting task considering this happened 15 years ago. We hear her conversations with Adnan as he calls her collect from prison, with cops, friends, classmates, attorneys etc as they all try to recount their version of events from 1999.
The story itself is fascinating especially because there are SO MANY question marks and so many elements in the story that you can't help but wonder how Adnan ended up in prison with these many loop holes. Loop holes so many but not enough to prove his innocence (seeing as he is still in jail). I won't go into details because I really can't without giving spoilers. All I can do is encourage you to give it a try and look forward to Thursdays like I do. I just pop my headphones in at work and listen to it. I find myself replaying many times because I feel I missed a detail or two. It has taken all I have in me not to google the case but I have decided to stick it through and just enjoy the process but it sure is a good one.
You can binge listen and catch up on the updates here. I hope you give it a chance. If you do, let me know what you think.
taynement
Lover of all things pop culture. I see, I think, I write. TV is the favorite child. Reality Shows are my guilty pleasures - without the guilt. So just pleasures? Award Show season gives me a high. Chit Chat with me on anything popculture. You can find me via: Twitter - @taynemendotcom Instagram - @taynementdotcom Email - Taynement@gmail.com Available for freelance writing and sponsored posts.
Related posts
What's Streaming On Netflix
What's Streaming On Netflix – February 2022 [with recommendations]
One month down! It's the month of love so there is a ton of romance content including the…
What's Streaming On Netflix – January 2022
I can't believe we are here again and starting from January. There is a bunch of new stuff that…
What's Streaming On #Netflix – December 2021
And just like that, we are in December. I can't believe it. Hope everyone gets to enjoy the holidays. If…