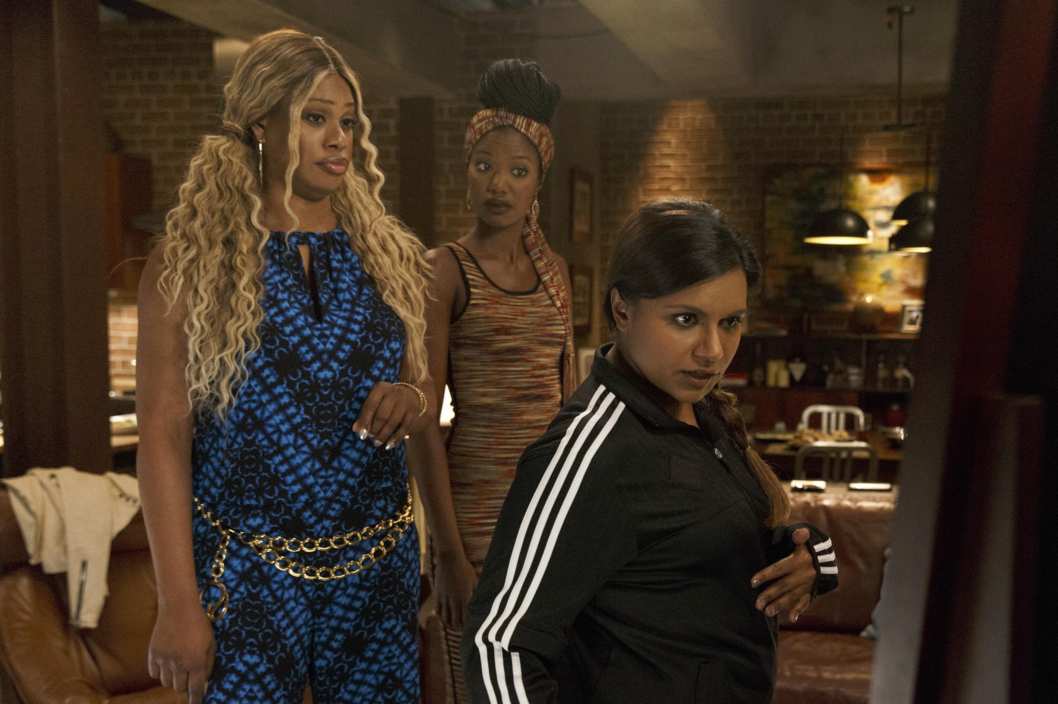 The Mindy Project Recap: Season 3 Episode 20
taynement, 8 years ago
0
4 min

read
364
Mindy gets a random letter from Texas. Turns out Peter's somewhat stalker attempts to get Lauren back worked, the letter was an invitation to their wedding.
Mindy is really starting to show and none of her clothes fit anymore, except for a sleeping bag. Danny wants to get it on with her, but she doesn't feel sexy because of the baby weight.
Jeremy calls for a new staff photo because the old one is outdated. The picture shows Betsy, who's been absent from the show for at least a season. Mindy asks that they postpone the photo until she gets her "skinny dress" back from the dry cleaner.
After Rishi makes Mindy feel worse about her appearance, Tamra suggests she consult her cousin Sheena, an aspiring stylist.
Jeremy makes Morgan and Danny go to a singles pajama party with him because he is feeling bad about Peter and Lauren getting married and everyone else being in a relationship.
Mindy puts on her "skinny dress" and bursts through it when she bends down to pick up something.
Cousin Sheena, played by Orange Is the New Black's Laverne Cox, surprises Mindy at her apartment. "Babies are shady..they'll steal your youth and beauty and keep it for their own damn self," she warns her. Instead of giving her the confidence come from within speech, Sheena tells Mindy "confidence comes from amazing outfits and perfect makeup."
At the pajama party, Morgan—in a night gown and matching sleeping cap—sees his girlfriend Jessica talking to a hot guy. He sends Danny over to figure out what was going on. Jessica tells him that she is thinking about breaking up with Morgan because he's gained weight, "he's gained like thirty pounds..he brings turkey legs to bed with him." To get her to not break up with Morgan, Danny tells Jessica that Jeremy was going to fire him.
Sheena gives some budget Oprah advice to Mindy while she stood in front of the mirror. She credits her deepness to her time working at a book store, "I read a sentence out of every single one of them books." When Mindy wants to give up, she convinces her to focus on owning her insecurities by being confident.
Just when Jeremy seemed to be hitting it off with someone, an angry neighbor shuts down the party. Danny offers to set him up with a menopausal  widow from his church. Outraged, Jeremy decides to send the angry woman a strongly worded note.
Danny gets home and the Isley Brothers is playing. Mindy tells him she has a surprise for him, "it's curvy, soft, brown, but it's not a chocolate Santa." Excited, Danny heads to the bedroom, but laughs when he sees Mindy in a gold video vixen style catsuit.
Pissed, Mindy storms off to the bathroom to change. Danny makes it worse by telling her she looked like "slutty Spiderman," and that he just wants to have sex. After voicing her concerns that she won't be able lose the baby weight and that Danny is more attractive than her, she goes to bed leaving Danny frustrated.
The next morning, Tamra gets mad that Danny laughed when Mindy "presented [herself] for sex." "It is never okay for a man to laugh at a woman..I don't care if he's at a Mo'Nique show..he better politely smile and nod," she exclaims.
When the photographer gets there for the photo, everyone wants get out of it. Making everyone even mad at him, Danny reveals to Morgan that Jessica dumped him because of his weight.
The angry woman who shut down the pajama party, stops by the office to get Jeremy to apologize to her. The argument turns into them making dinner plans.
Tamra and Sheena ambush Danny at the hospital. Sheena yells at Danny to make things right with Mindy or she would devastate his self-confidence, "making her feel pretty is your only damn job."
Morgan and Mindy go to Jessica's apartment to tell her off. When Jessica comments on Mindy's look, Mindy starts throwing some of the stuff Jessica hoarded out the window. Jessica offers to get back together with Morgan if Mindy stopped throwing stuff away. As Mindy tells Jessica that she doesn't deserve Morgan, she realizes that "the only person that can't make you feel better about yourself, is yourself."
Danny tells Mindy that what is most beautiful about her is her confidence, and they make up.
The staff finally takes their staff photo, and everyone has their eyes closed.
taynement
Lover of all things pop culture. I see, I think, I write. TV is the favorite child. Reality Shows are my guilty pleasures - without the guilt. So just pleasures? Award Show season gives me a high. Chit Chat with me on anything popculture. You can find me via: Twitter - @taynemendotcom Instagram - @taynementdotcom Email -
[email protected]
Available for freelance writing and sponsored posts.
Related posts
What's Streaming On Netflix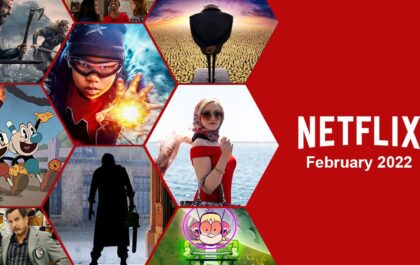 What's Streaming On Netflix – February 2022 [with recommendations]
One month down! It's the month of love so there is a ton of romance content including the…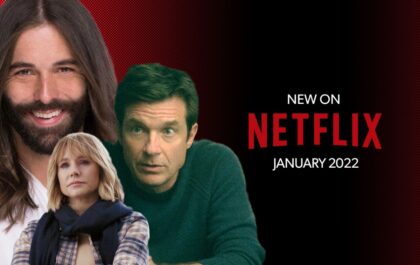 What's Streaming On Netflix – January 2022
I can't believe we are here again and starting from January. There is a bunch of new stuff that…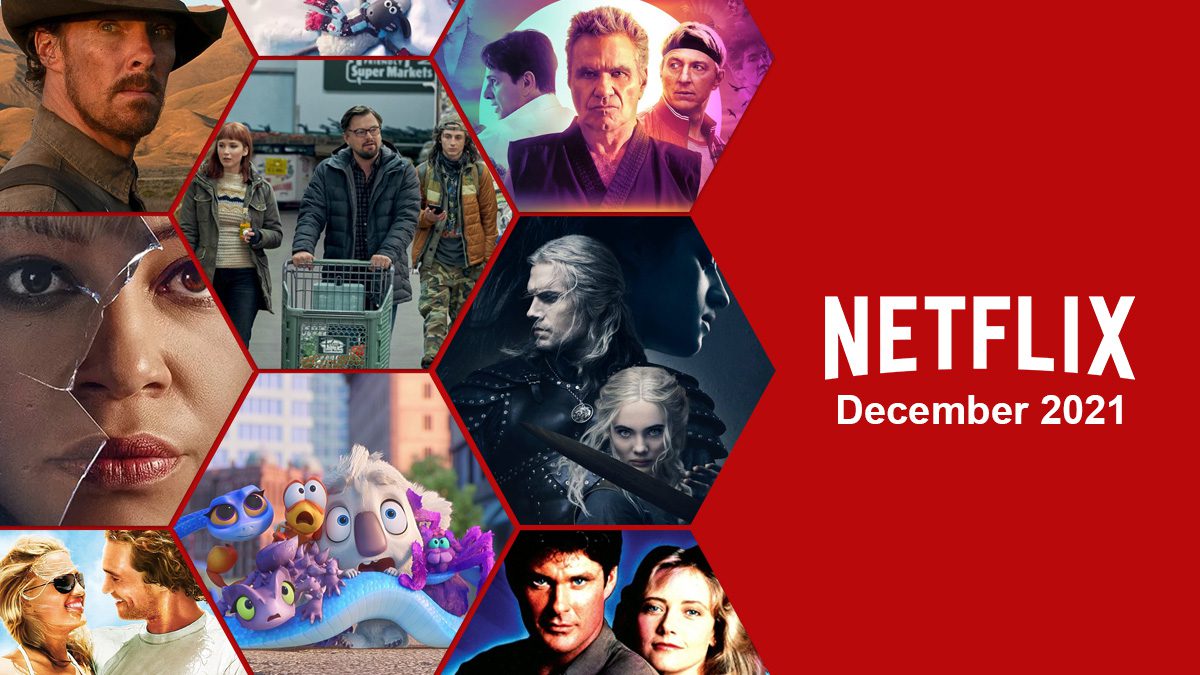 What's Streaming On #Netflix – December 2021
And just like that, we are in December. I can't believe it. Hope everyone gets to enjoy the holidays. If…