A Show I Recommend – #MadeInHeaven
taynement, 4 years ago
0
2 min

read
367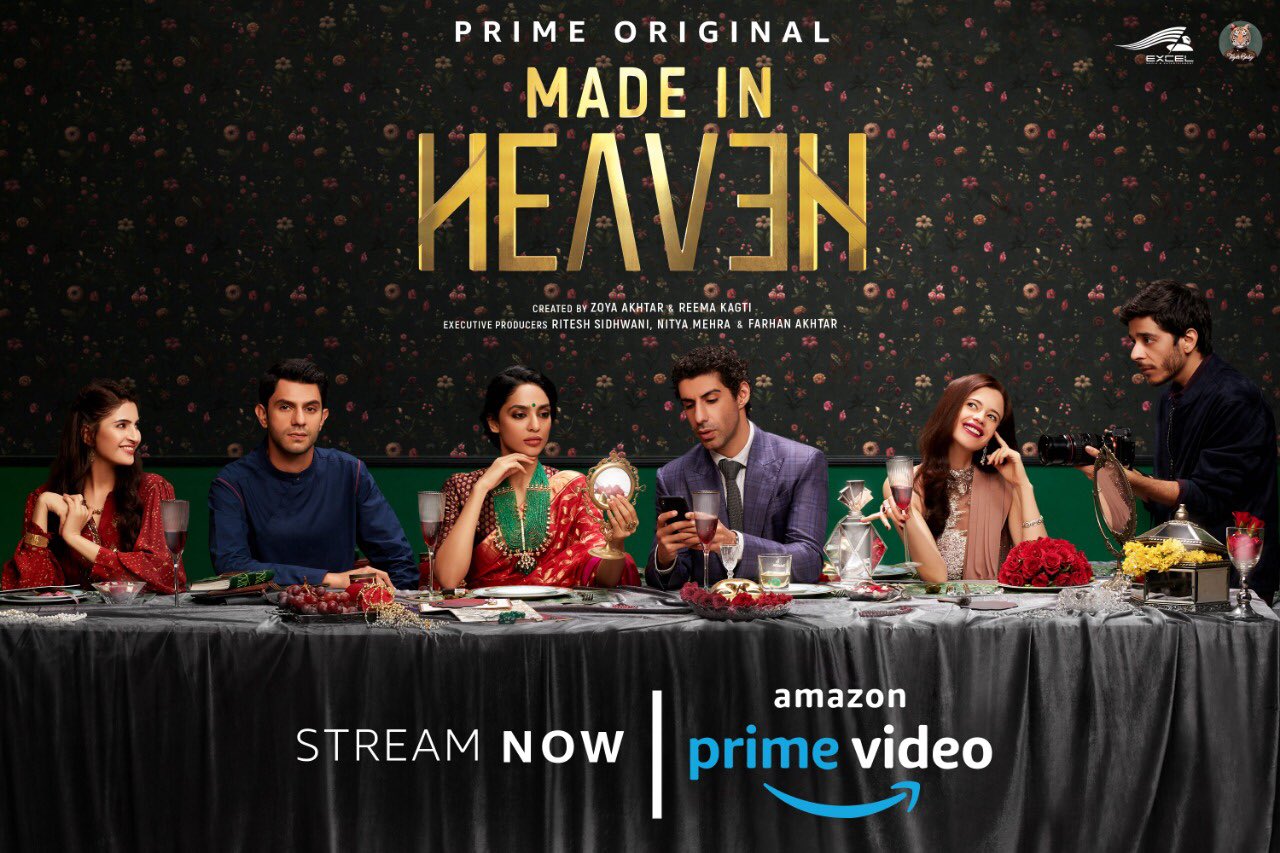 Made in Heaven is the newest addition to Amazon Video, to a list of Indian dramas in its lineup. The show follows Tara and Karan, New Delhi wedding planners who are always trying to edge out their competitor, Perfect Harmony and drumming up business to stay afloat.
Tara is married into an elite family and being from the "wrong side of the tracks" she never quite fits in and aims to always please her husband. Karan is gay and tries to keep this under wraps in a country where homosexuality is against the law and more than frowned upon.
While those two are the protagonists of the show and have their storylines running through (cohesively, I might add) the series, each episode focuses on a different wedding that they are coordinating and tells a different story to the audience.
The show does so well in exploring the lavishness of Indian weddings while exposing the underbelly of Indian society where class and status rank high and there is a likelihood of shoving all the ugliness under the rug just to maintain a perfect image.
The show tackles sexual assault, homosexuality, women's rights, infidelity and much more but it is still overall a fun show. It was so pleasant seeing a progressive show (warning: explicit love scenes here and lots of cursing too) based in India. If you know anything about Indian weddings then it should not be a surprise how aesthetically pleasing this show is. Also, so many beautiful faces on the show.
It's a quick binge on Prime Video and I thoroughly enjoyed it. It's no surprise that the show was in the hands of 3 women who served as producers and directors. Give it a shot and let me know what you think.
taynement
Lover of all things pop culture. I see, I think, I write. TV is the favorite child. Reality Shows are my guilty pleasures - without the guilt. So just pleasures? Award Show season gives me a high. Chit Chat with me on anything popculture. You can find me via: Twitter - @taynemendotcom Instagram - @taynementdotcom Email - Taynement@gmail.com Available for freelance writing and sponsored posts.
Related posts
What's Streaming On Netflix
What's Streaming On Netflix – February 2022 [with recommendations]
One month down! It's the month of love so there is a ton of romance content including the…
What's Streaming On Netflix – January 2022
I can't believe we are here again and starting from January. There is a bunch of new stuff that…
What's Streaming On #Netflix – December 2021
And just like that, we are in December. I can't believe it. Hope everyone gets to enjoy the holidays. If…