Best Things I Watched On TV In 2018
taynement, 4 years ago
3
4 min

read
451
Holiday time. Year end list time. There was soooooo much TV. Seems like more than ever. Even Facebook got in on the TV game. I don't know how they expect the audience to keep up with everything. I started keeping track of all the good stuff I watched but at some point, I just stopped. I am hoping I remember it all. You can see the lists from  previous years for 2014, 2015, 2016 and 2017.
In random order:
The Good Fight: Amazing. 10/10. A hit, back to back (CBS All Access)
Bojack Horseman: My favorite show on Netflix. It's pretty much made this list every year (Netflix)
Seven Seconds: The lead wasn't the greatest acting and she abandoned her american accent by episode 4 but everything else was fantastic. Regina King and Russell Hornsby gave us some great acting and earned Regina King an Emmy award. My pitch to watch it can be found here (Netflix)
Homeland: Homeland was soooo good this year. Really hoping the upcoming final season goes out with a bang (Showtime)
Wild Wild Country: Mind was so blown by this documentary like how have I never heard of this story? You can see my recommendation for it here and as Sheila would say "tough titties". Honestly do yourself a favor and watch this (Netflix)
On My Block: This sleeper show about a group of teenage friends trying to navigate high school, growing up and a dangerous neighborhood was a such a sweet, well done show that sneaks up on you (Netflix)
Atlanta: Honestly, I did not get the hype in Season 1. But Season 2, I was like this show is absolutely brilliant. Everyone plays their part to perfection and the jokes just land and are so clever that you don't know whether you want to laugh first or just marvel at its brilliance (FX)
Santa Clarita Diet: I rarely have flat out comedies on my list but I really enjoyed the second season of this hella gross show (Netflix)
Pose: Sigh. Ryan Murphy strikes again. One minute it  devastates you and the next your heart is smiling. I make my case for watching it here (FX)
Will and Grace: I found myself laughing out loud and it was like these people never left. Still good (NBC)
Hannah Gadsby: Nanette: I am not a stand up person but this was a good one. Honesty, openness and cold hard truths laid out in jokes (Netflix)
F is For Family: I have decided that Netflix's strongest suit is in animation. We continue to follow this grumpy old man and his family as they await a new addition to the family (Netflix)
The Bold Type: With new showrunners, I wasn't sure what to expect but the second season was very enjoyable and they tackled heavy and relevant subject matters. My recommendation for it can be seen here (Freeform)
Survivor: I have never had a reality show listed and everyone who knows me, knows I love this show. This season was exceptionally good (CBS)
Queer Eye: In this bleak times we are living in, nothing perked me up and put a smile and maybe a tear or two like the guys from this show. So fun, so genuine, so uplifting (Netflix)
Love Island: If you escaped this addictive eye worm this year, then kudos to you. It's so disturbing how addictive this show was. Airing 6 days a week, was not helpful (Hulu)
Killing Eve: We really have never seen a villain like Villanelle and shame on all award bodies ignoring one of the best acting of the year (BBC America)
Bodyguard: Easy to understand why it gave the BBC its highest ratings in years. See why you should watch it here. With just 6 episodes, you are in for a treat. The lead played Rob Stark in Game of Thrones, that should be enough (Netflix)
Jane the Virgin: I don't think I can ever not love this show (CW)
The Marvelous Mrs. Maisel: I have to admit I was not loving the way it started but by episode 4 I was back in. Fun, fun show (Amazon)
Goliath: Amazing. I definitely preferred the second season to the first. Entertainment from beginning to end (Amazon)
Honorable mentions: Grey's Anatomy, One Day At A Time, Succession, Glow, This is Us, Big Mouth, Red Table Talk, The Staircase, The Split
I am really hoping my memory did me well. If your favorite show isn't on this list then more than likely I did not watch it, I did not remember or I didn't like it as much as you did. Its also not lost on me that 9 of my shows are from Netflix. I don't know if that is a testament to their extensive library or me being a Netflix stan.
Let me know what you think in the comments!
taynement
Lover of all things pop culture. I see, I think, I write. TV is the favorite child. Reality Shows are my guilty pleasures - without the guilt. So just pleasures? Award Show season gives me a high. Chit Chat with me on anything popculture. You can find me via: Twitter - @taynemendotcom Instagram - @taynementdotcom Email -
[email protected]
Available for freelance writing and sponsored posts.
Related posts
What's Streaming On Netflix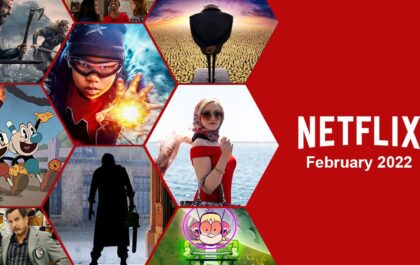 What's Streaming On Netflix – February 2022 [with recommendations]
One month down! It's the month of love so there is a ton of romance content including the…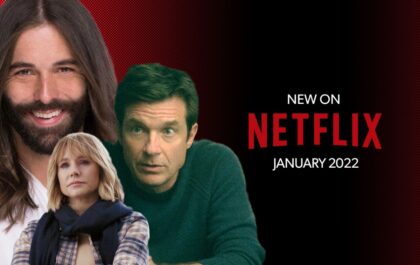 What's Streaming On Netflix – January 2022
I can't believe we are here again and starting from January. There is a bunch of new stuff that…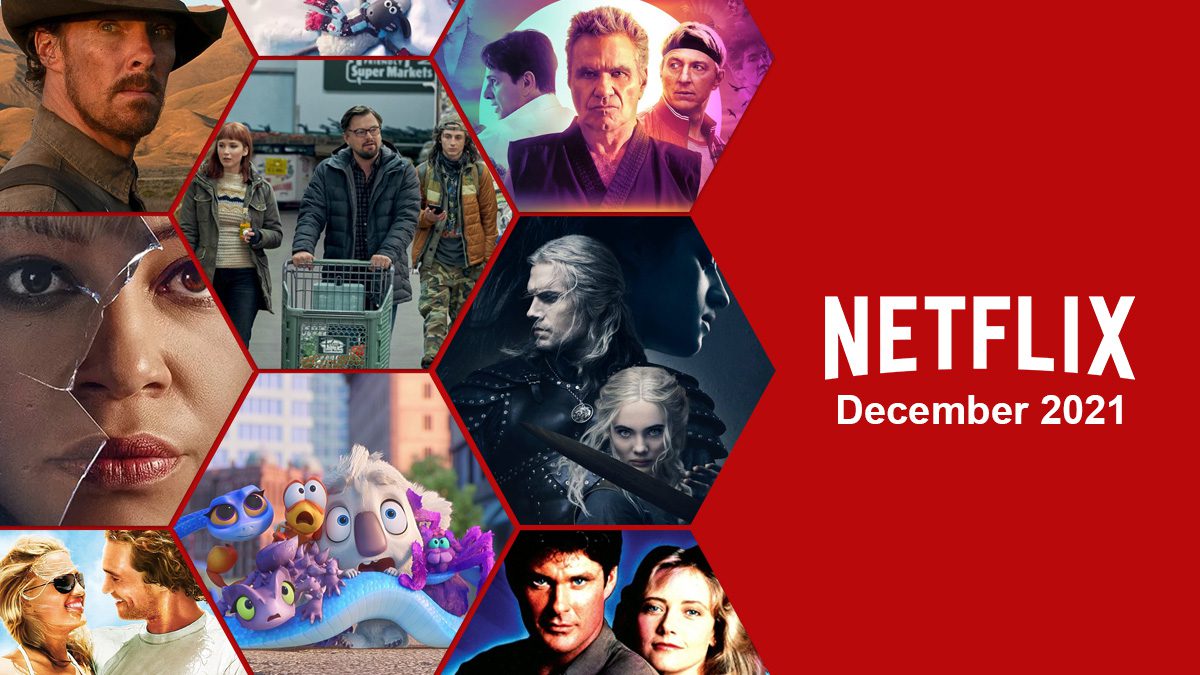 What's Streaming On #Netflix – December 2021
And just like that, we are in December. I can't believe it. Hope everyone gets to enjoy the holidays. If…