I Watched The First Few Episodes of #TheBigShotOnMax
taynement, 1 year ago
0
3 min

read
166
The Big Shot with Bethenny is a "competitive" reality show where reality star, Bethenny Frankel best known for being a former RHONY housewife turned successful business mogul, is searching for a VP of Operations for her widely popular Skinnygirl brand. Bethenny is no stranger to this because before the Housewives, she was a semi-finalist on Martha Stewart's season of The Apprentice.
Those who know about Bethenny know that she is divisive. You either love her or hate her (I am not in the love camp). She can be intense, abrasive and downright rude but the woman is also smart, funny, is a workhorse and knows reality TV. There was no way I was missing this show and I am glad I didn't because if this show was a human being, it would be Bethenny.
The show is a hot rollercoaster of a mess but it's also a ride you don't want to get off on. Bethenny has a God complex and thinks she knows it all. She talks to her peers recklessly, so imagine how she acts around people who fawn over her and are jocking to be her employee? She revels in it. If you are wondering why she has to walk the streets of social media to find an employee, Bethenny says she has never used a headhunter to staff her company (that may be the problem) because she is not looking for the norm and is looking more for a loyal person.
The contestants are mostly millennials who are clearly looking for a come up and want to be on TV (nothing wrong with that). Unlike other competitive reality shows where there is a format, this has no format and is basically based on Bethenny's whims (or her gut as she says). She talks non stop, she critiques and judges the poor applicants and of course she yells. I am not going to talk about how the first people she sent home were all minorities.
The contestants come from different backgrounds and there is only one man in the group. They are pretty middle of the road except for one contestant, Nicole who is pretty much Bethenny 20 years younger so of course they clash and it is so hilarious to watch. Bethenny picks on her for everything and Nicole isn't having it. Bethenny complains about how unprofessional the contestants are and how Nicole wears a crop top to one of the competitions except the next day, Bethenny shows up in a boobilicious leather outfit (see below) or a blingy tracksuit in the day time.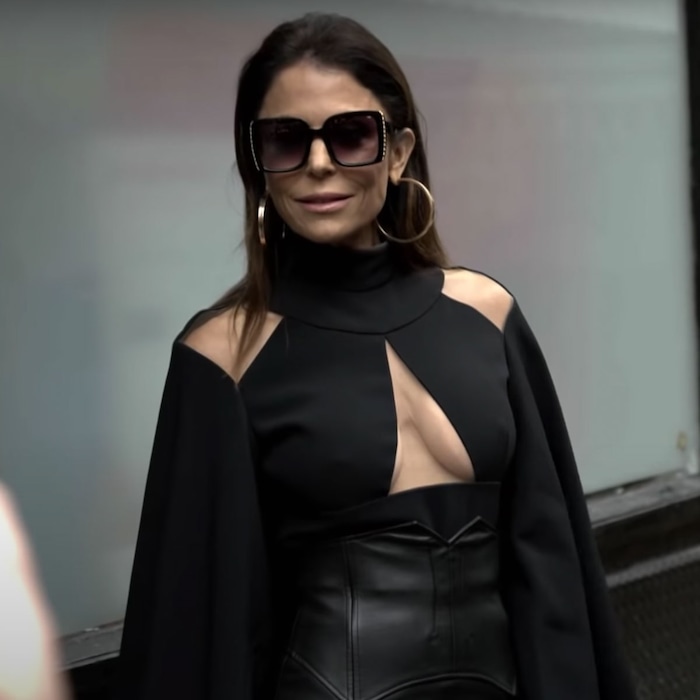 Another time, Bethenny criticizes her for being willing to drop everything at home, after previously criticizing another contestant for not being willing to drop everything at home (LOL). She criticizes another contestant for being honest about the other contestants instead of being hungry and cutting her fellow contestants. There's also the ridiculousness that Bethenny keeps repeating that noone on her team knows how to use social media except Bethenny is super active on various forms on social media but…ok.
I could honestly go on and on but the summary is that it has no rhyme or reason but you will definitely be entertained and in this crazy times we live in, that's really all you can ask for. It's just been 4 episodes but I am entertained and looking forward to the rest of the season. A part of me thinks she will end up saying noone is good enough but I wouldn't mind. I am here for the journey not the destination.
taynement
Lover of all things pop culture. I see, I think, I write. TV is the favorite child. Reality Shows are my guilty pleasures - without the guilt. So just pleasures? Award Show season gives me a high. Chit Chat with me on anything popculture. You can find me via: Twitter - @taynemendotcom Instagram - @taynementdotcom Email - Taynement@gmail.com Available for freelance writing and sponsored posts.
Related posts
What's Streaming On Netflix
What's Streaming On Netflix – February 2022 [with recommendations]
One month down! It's the month of love so there is a ton of romance content including the…
What's Streaming On Netflix – January 2022
I can't believe we are here again and starting from January. There is a bunch of new stuff that…
What's Streaming On #Netflix – December 2021
And just like that, we are in December. I can't believe it. Hope everyone gets to enjoy the holidays. If…