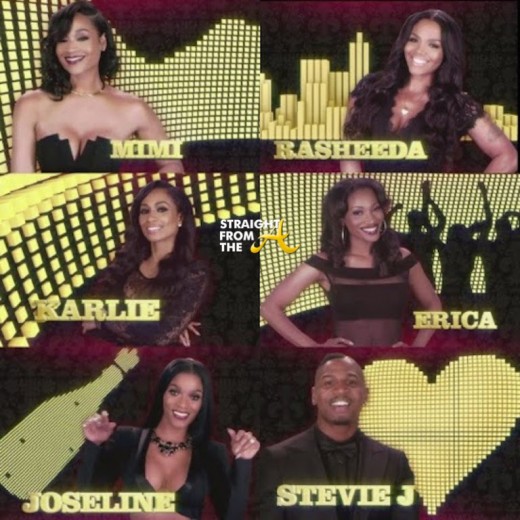 Love and Hip Hop Atlanta Recap: Season 4 Episode 6
taynement, 8 years ago
2
4 min

read
306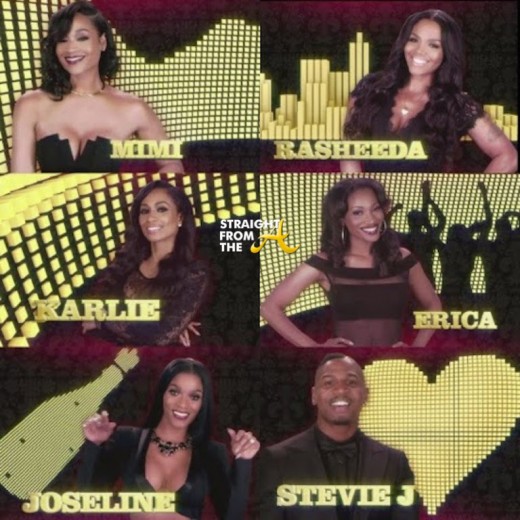 We continue at the PreemaDonna's "fashion" show and Nicko introduces Margueax to Mimi. As always Mimi gets so crunk for no damn reason and Margeaux tries telling her that they don't need to do this here. Margeaux continues to provoke her as Mimi gets heated and Arianne tries to separate them. Mimi walks away and Margeaux continues to say that Mimi planned this sex tape and she should own up to it. Mimi's retort is that Margeaux is mad that she isn't reaping the benefits. Da hell? Mimi walks away and Margeaux starts talking to Arianne.  Arianne says she trusts Mimi was telling her the truth and Margeaux says she believes Nicko.
The annoying Ashley and Kirk are on the road and Yung Joc calls Kirk to ask if he wasn't at the auction. Well, that's how Kirk finds out that Rasheeda is auctioning his stuff. Margeaux goes up to see Nicko and Nicko immediately confronts her about telling the secret that it was Mimi's idea. Margeaux says she didn't promise she won't say anything. His concern is getting his 25% from the books. Margeaux says she  is more concerned about his image while he seems more concerned about the money.
Mimi takes her daughter to the (quite empty) circus and the cute little girl is so excited to be at the circus. Stevie J comes out as a surprise announcer and her face just lights up. His case is thrown out and he isn't going to jail. Mimi updates him on her clients issues and her run in with Nicko and his wife. We are at the auction and while his 4 wheeler is being auctioned, Kirk walks in with Ashley Nicole and tells the auctioneer to shut it down. Rasheeda's mom asks why he came up in there with Ashley and of course the little thing starts running her mouth saying that it's not her fault Kirk cheated on her. Why would she even say that? They go back and forth and Kirk says he is done and leaves.
Mimi is doing her 3 "bullshit books" and is doing 3 children's books -___-. Arianne comes by and they discuss the night of the run in. Mimi sticks to her story and tells Arianne that Nicko has been taping their phone conversations the whole time they were together. Khadiya says she is staying at a hotel and hasn't spoken to Joc in a week. She is getting a massage and Joc slips the masseuse some money and takes over – sigh. He apologizes and says he messed up. Holding her boobs with her hands she has a convo with Joc telling him he needs to pay for his mistakes. She isn't having any of it and Joc whips out keys to her place and asks her if she wants to continue or not. She admits she loves Joc and doesn't want to break up. Joc pulls the big guns and says sweet nothings and naturally she forgives him. *rolls eyes*
Karlie and Joseline are working out and Karlie not wasting any time tells Joseline about the fashion show run in. Karlie also brings up her management company with Stevie and Joseline says it can't be true. Joseline is not having it and says he will get checked and the wedding is off. Rasheeda is giving Kirk the cold shoulder. She says she made about $300k at the auction before he shut it down. She admits it was wrong for her to do the auction but what put her over the edge is the disrespect from Ashley and she asks Kirk if he is smashing her for her to have the balls to come at her sideways. She tells Kirk he needs to get a handle on her or else her contract will be burned up.
Mimi calls Nicko to discuss the books and Nicko said he was trying to be classy and Mimi says she doesn't want to talk about it anymore. Of course they got into it and they start yelling at each other, Nicko tells her that he brought her value up. Nicko brings up that she is lying about the sex tape and Mimi looks stunned and tells Nicko he needs to choose his words wisely. Annnnd Mimi walks away after dropping the 3 books that Eva did.
Joseline is half naked making breakfast for Stevie. Stevie senses some iciness and asks wassup and Joseline unleashes her anger. She throws orange juice at Stevie and tells him "fuck your wedding" and they start calling each other names. Security has to step in to separate them.
taynement
Lover of all things pop culture. I see, I think, I write. TV is the favorite child. Reality Shows are my guilty pleasures - without the guilt. So just pleasures? Award Show season gives me a high. Chit Chat with me on anything popculture. You can find me via: Twitter - @taynemendotcom Instagram - @taynementdotcom Email -
[email protected]
Available for freelance writing and sponsored posts.
Related posts
What's Streaming On Netflix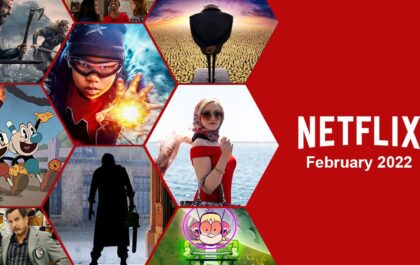 What's Streaming On Netflix – February 2022 [with recommendations]
One month down! It's the month of love so there is a ton of romance content including the…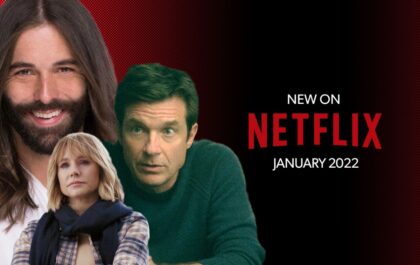 What's Streaming On Netflix – January 2022
I can't believe we are here again and starting from January. There is a bunch of new stuff that…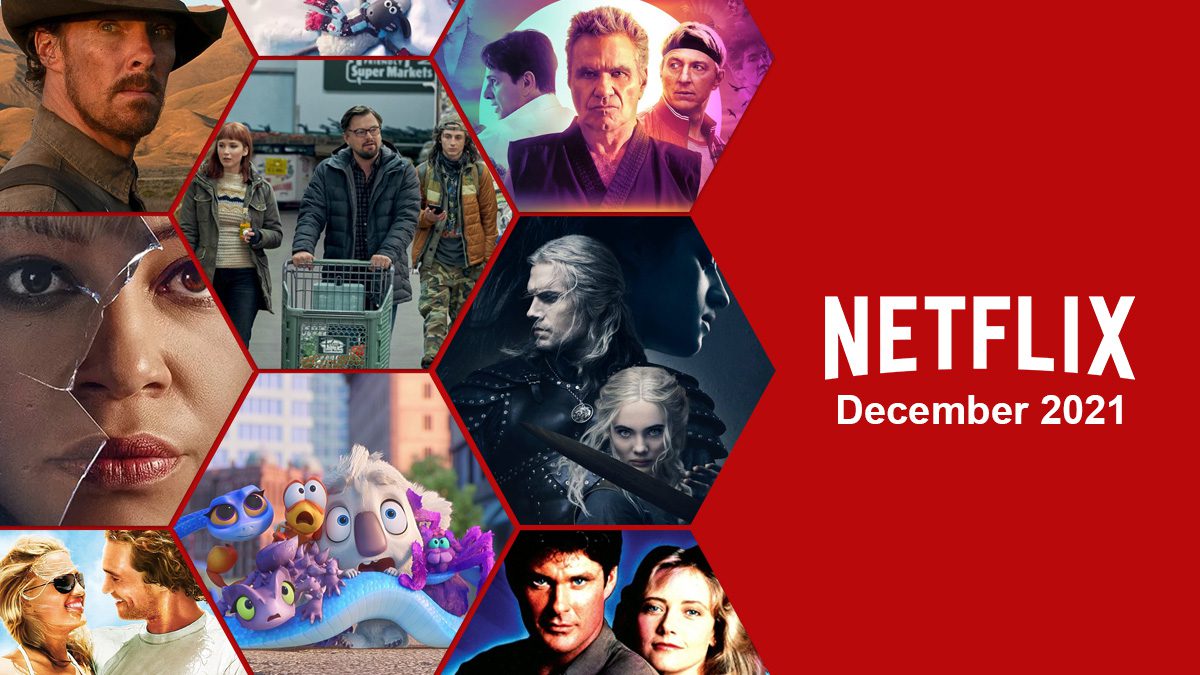 What's Streaming On #Netflix – December 2021
And just like that, we are in December. I can't believe it. Hope everyone gets to enjoy the holidays. If…