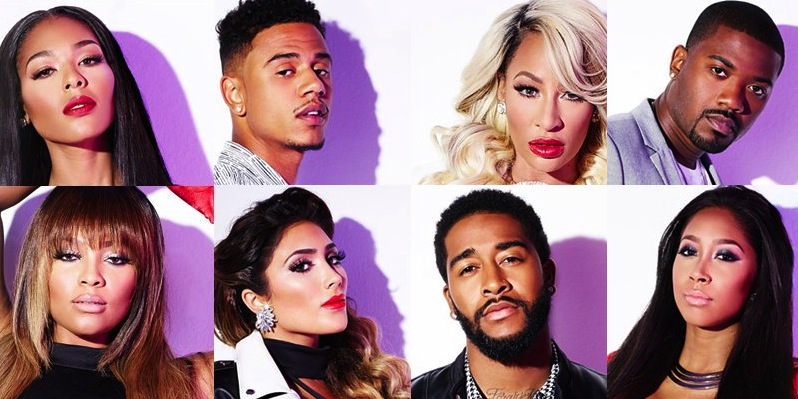 Love and Hip Hop Hollywood: Season 2 Episode 4
taynement, 8 years ago
0
6 min

read
364
We continue with the fake filled drama with Brandi acting a fool at the studio and yelling at the girls there. She whips out a ring and says this is why they don't know he is married because he has refused to wear his wedding ring. She feels like she is vindicated of her "crazy" and I am just really trying to understand why she is yelling at us in the confessional. Security separates them and the both of them get to talking and she has not calmed down and keeps yelling at him and asks how he would feel if she left the house without her ring on. Even Nicki who went with her has no words as Max walks out of the studio.
Fizz's recently dumped girl, Kamiah is telling us that she is surprised Fizz was still trying to spin it like they weren't building something. She meets up with who I assume is a new cast member blogger, Jason Lee (who name drops shamelessly) and he asks how her love life is and she tells him what happened with Fizz. He asks her how the sex was and she said that when he is able to get it up it was decent. She says that he has issues getting stimulated. Jason Lee already seems messy and mentions that his readers might be interested to know about Fizz's shortcomings and says ballers bigger than Fizz are on Kamiah's case so he must have a big ego calling her an appetizer.
Miles is in the studio with Hazel (who was yelling at some auto tuned track) and he tells her about his fight with Milan. Same ol' story and Hazel asks him if he is cheating and he says he is not and it's about his past and Hazel says looking into his eyes she feels for him. Miles says no one understands and no matter who he loves he has to move at his own pace but he loves Milan. Nikki is twerking her fake behind at some lounge and Fizz continues his fake swag and goes up to see "the sweetest appetizer he's tasted so far". Nikki is already crunk and saying Kamiah is basic because she has been calling Nikki plastic on Instagram. He tells Nikki that she is not appetizer and wants to take her out.
Ray and Princess are talking and Ray is telling Princess that he doesn't want her to hang out with people that might mess them up. Ray asks her if she is going to keep going out and not tell him where she is going and she says that he does the same and Ray says he's a man and she is a woman and it's not the same. She tells him she will live her life and get out the house, Ray tells her to live her life.
Brandi is yelling at Max about his ring…this show is redundant. Max says that the rings don't mean shit to him and he doesn't respond to terrorist. He goes to the driveway and she begs him not to do it in front of the neighbors. He flings the ring into the air and she is so mad and goes to stand in front of the car to prevent him from moving but he reverses away. Fizz says he is meeting up with Omarion and Apryl but Omarion doesn't show up and he says he wants to talk to Apryl. He tells Apryl he is revisiting Nikki because she is an honest person and he appreciates it. Jason Lee "coincidentally" walks in and says hi to Apryl and introduces himself to Fizz and straight up asks whatsup with Kamiah. He tells him that it's over and she needs to come get her stuff from his house and it is not his fault that he had good dick. Jason Lee tells him that Kamaya says otherwise and Fizz says that if it was so good then she would be right here.
Miles calls to speak with Milan in public and Milan says this was different for him to meet in public. Miles says that he wants to do anything to show him that he cares for him and he shows him a tattoo that he got and gives him a kiss in public. Fizz takes Nikki to a theater and tells her that he owns a piece of it and suddenly her interest was piqued like she is a bawse chick and she is telling him about her lingerie line and how she was contacted by Jason Lee and he said he will help her promote her stuff and Fizz tells her that she should be careful Jason. Nikki says that she can help Kamaya pack up her stuff from his house and the two share a kiss.
Apryl and Princess are shopping and Princess tells us that she has been wondering how Ray knew about her being at Drake's party with Teairra. Apryl is shocked because she believes that Teairra and Ray don't talk at all. Apryl tells her to just talk to her but Princess says she won't because she will lie. She says she will set her up and invite Teairra to Vegas but if Ray finds out then she knows who is telling Ray stuff.
Nikki says she wants to give Jason Lee a chance and see what he is about and says he wants to hire Hazel because she used to be a publicist. Jason Lee says that Hazel was never a publicist and shades her. He says that he knows all the people in Hollywood and Hazel was not a publicist. Nikki tells Jason that he invited Hazel to this meeting because she wanted them to discuss ideas. Hazel said that she hasn't had pleasant experiences with Jason Lee and he is messy. As they are talking Jason pours water in Hazel's face and tells her "Eat that, bitch". Shameful behavior.
Teairra, Moniece and Amber are talking and Amber is still venting about Miles not making a commitment to her. She says she just wants to know where they are headed. Teairra tells them that Princess texts her to go to Vegas and the other two girls automatically think that Princess is up to something. Teairra takes the bait and says she is going to send Ray a text message to let him know about the trip. Nikki is making Fizz breakfast and is staying over because Kamaya is picking up her stuff today. As they wait, she tells him what happened with Jason Lee.
Kamiah walks in to get her stuff and is surprised and Nikki goes straight to her on running her mouth. Kamiah gets heated and claps back. Fizz gets rude and tells her to get her stuff and get out the house as Nicki keeps running her mouth while Kamiah throws a bag at Nikki. Fizz tells her she has to go now and Fizz continuously calls her a bitch and puts her hand on Fizz. Security has to step in as Kamiah walks back in and throws a bag at Nicki again.
taynement
Lover of all things pop culture. I see, I think, I write. TV is the favorite child. Reality Shows are my guilty pleasures - without the guilt. So just pleasures? Award Show season gives me a high. Chit Chat with me on anything popculture. You can find me via: Twitter - @taynemendotcom Instagram - @taynementdotcom Email -
[email protected]
Available for freelance writing and sponsored posts.
Related posts
What's Streaming On Netflix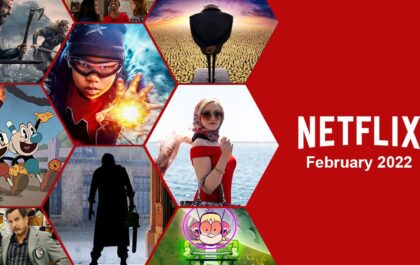 What's Streaming On Netflix – February 2022 [with recommendations]
One month down! It's the month of love so there is a ton of romance content including the…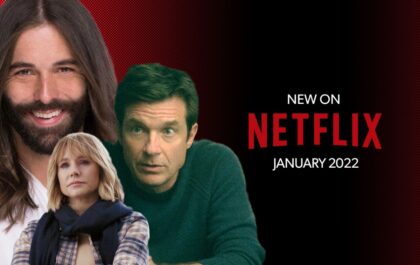 What's Streaming On Netflix – January 2022
I can't believe we are here again and starting from January. There is a bunch of new stuff that…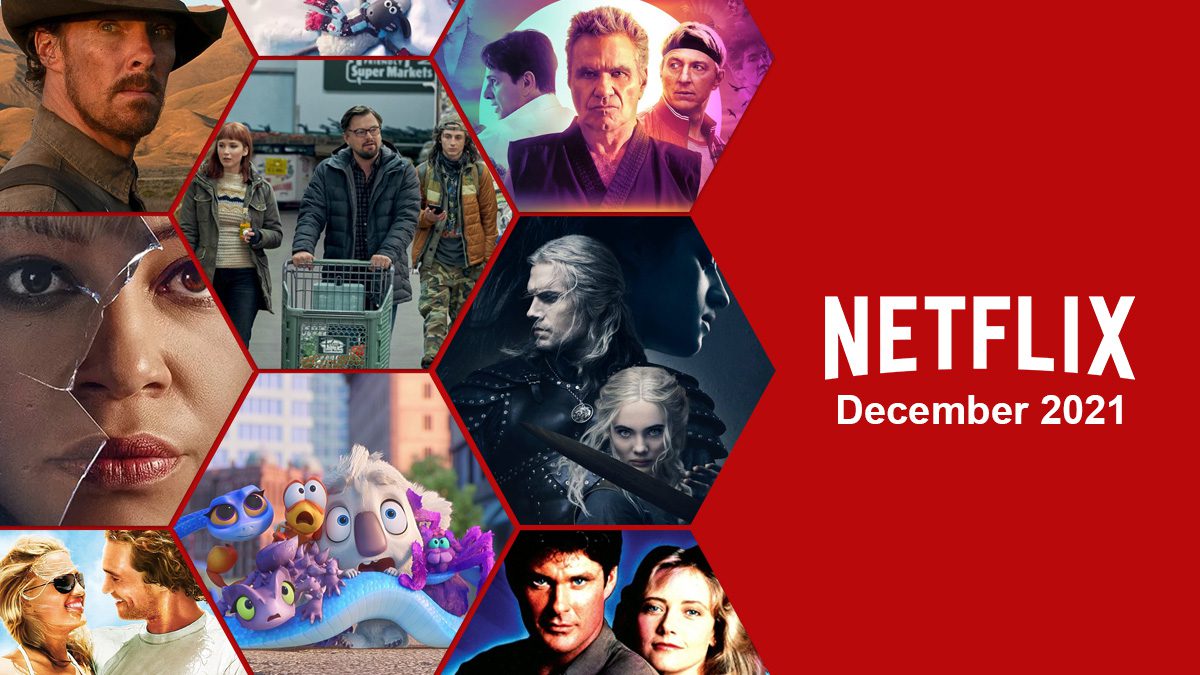 What's Streaming On #Netflix – December 2021
And just like that, we are in December. I can't believe it. Hope everyone gets to enjoy the holidays. If…