My Thoughts On #TooHotTooHandle
taynement, 3 years ago
2
3 min

read
484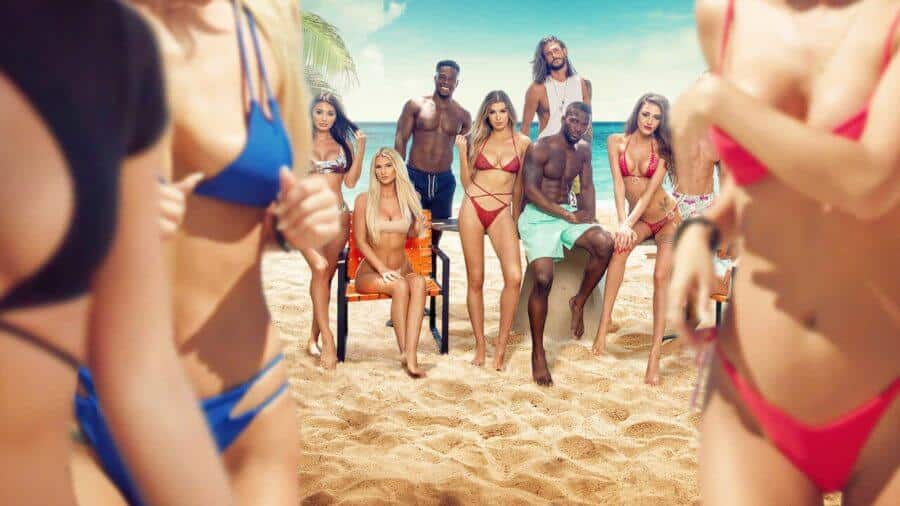 Too Hot Too Handle is the latest trashy reality show offering from Netflix. The premise is like so. 10 hot singles are brought on an island for a retreat to have the time of their lives. They get in there – in their bathing suits of course – and immediately size each other up and decide who they would like to bone. Within hours, some have already made out.
Cue Lana. She is an AI voice, a Siri kin if you will, that beams up from a cone that looks like a Google device. She breaks the news to them that they are not in fact here to have a good time but to try something new in their lives. The something new being, they can not have sex the entire time they are on the island. This means – no kissing, no sex of any kind and no masturbation.
She goes on to tell them that there is a $100, 000 money pot and for each time the rules are broken, money will be deducted for the pot till a final winner or winners are announced. The rules were vary vague as they have no idea how much each crime would cost.
I wasn't really sure of how much time they were on the island but it really didn't seem that long and it doesn't seem that hard but for these horn dogs this was pretty much a death sentence as they all looked devastated and someone compared it to their mom dying (eye roll).
I think there was great expectation after the success of Love is Blind, The Circle, Next in Fashion etc but for me this fell flat, which is saying a lot coming from an avid trashy reality show watcher. The show is a cross between Temptation Island and Love Island without the sex. It had way more Love Island similarities in that it had an international cast with more cast members from the UK and Australia.
I don't know who had the fortunate or unfortunate job of casting this show but kudos to them for finding the DUMBEST and I mean dumbest and horniest people on the planet. It was truly amazing. People bragging about how much sex they have. "My number is under a thousand", "I have sex everyday with a different woman, in fact last night at the hotel" a newbie declared. At least there was self awareness because at some point when one contestant was bonding with another she mentions how one of the things they have in common is their "not so smartness".
These people literally have no self control as the pot gets emptier by the minute. As always, there is a villain who breaks the rules on more than one occasion. When she is asked what she does she simply says "Instagram". Such a scary world we live in. A lot of reality shows are now being infiltrated by influencers who will do anything to increase followers and sponsorships even if they have to fake love. This particular person allegedly dated Diplo back in 2017.
Touching more on the comparison to Love Island, it has a narrator who we never see and who sounds like Michelle Buteau from The Circle but isn't. Desiree Burch is the narrator who basically makes fun of the contestants and they make it so easy because there is so much material.
I do love how the contestants did not kiss ass to producers and when they thought something was ridiculous they would say it outright. For example, the lessons they had to learn with weird "relationship experts" (with weird names who both came in Netflix preferred hue of black aka biracial looking)
Netflix did not do this in bits and dropped all 8 episodes at the same time. Even if it feels like a dull ache, it goes by fast. Can't necessarily say it's a must watch but if you think otherwise I'd love to hear you change my mind.
taynement
Lover of all things pop culture. I see, I think, I write. TV is the favorite child. Reality Shows are my guilty pleasures - without the guilt. So just pleasures? Award Show season gives me a high. Chit Chat with me on anything popculture. You can find me via: Twitter - @taynemendotcom Instagram - @taynementdotcom Email - Taynement@gmail.com Available for freelance writing and sponsored posts.
Related posts
What's Streaming On Netflix
What's Streaming On Netflix – February 2022 [with recommendations]
One month down! It's the month of love so there is a ton of romance content including the…
What's Streaming On Netflix – January 2022
I can't believe we are here again and starting from January. There is a bunch of new stuff that…
What's Streaming On #Netflix – December 2021
And just like that, we are in December. I can't believe it. Hope everyone gets to enjoy the holidays. If…