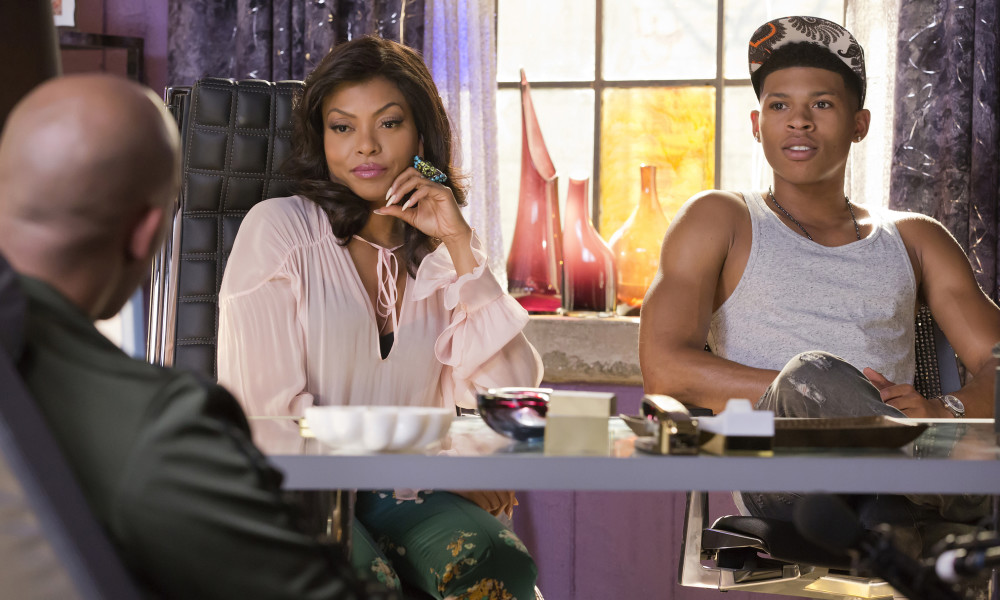 Empire Recap: Season 2 Episode 7
taynement, 8 years ago
0
5 min

read
377
This week's Empire opens with Cookie and Laz still in the midst of a marathon sex session. Laz prompts Cookie to put on her own version of the famous Hip-Hop concert "Summer Jam" called "Cookie's Cookout" but solely for Lyon Dynasty artists. We find out that Laz is planning to hit Lyon Dynasty at the event for protection money. He sets up a meeting with the leader of the Cowboys so he and Cookie can discuss "protection" costs since the event will be held on Cowboys territory. Hakeem understandably loses his mind when he discovers that his mother has made a deal with his kidnapper and he lets Cookie know that Laz cannot be trusted.
Lucious is still spending all his time making terrible music with his substitute child Freda Gatz and if I never hear "Boom, boom, boom, boom. Bang, bang, bang, bang" again it'll be too soon. He visits an old friend, Huey Jarvis in order to persuade him to let him and Freda perform at his Clive Davies-esque "Living Room Sessions" in order to finally win him a Grammy. He tells Lucious that he has to dig deeper and portray more fire in his music.
Jamal is struggling with his music (probably because his so-called executive producer is focusing more on Fantasia Loaf) and he goes to Cookie for help. They have a secret meeting at a restaurant where we find out that Jamal's mentor, Jameson (rather than his own father) has managed to get him a spot performing at Huey's Living Room Sessions. This leads to the two working on his music over at Lyon Dynasty. Hakeem walks in while Jamal is recording with Cookie but Jamal manages to disappear before he's discovered. Cookie's input enables Jamal to put on a fantastic performance at the Living Room Sessions where he impresses everybody present.
Mimi Whiteman (Marisa Tomei) is back this week bearing bad tidings as Empire isn't doing as well as expected financially. Lucious, Mimi, and a reluctant Andre decide to merge with streaming platform "Swiftstream" and this means getting the approval of founder and entrepreneur Jago Locke. After an initial meeting that ends with Jago in hospital after getting knocked out in a boxing ring by Lucious (don't ask), Lucious and Mimi visit his hospital room, surreptitiously increase his dose of morphine, and manage to get him to draw up a contract for the merger. All in a day's work at Empire….
In order to celebrate, Mimi and Lucious decide to partake in a highly unsexy threesome with an anonymous club chick. It's all as icky and uncomfortable as you'd expect and mercifully, a gun tattoo on the girl's thigh reminds Lucious of his mother and he ends it before anything happens. This incident apparently allows Lucious to dig deeper in his music and he's able to bring the heat to his (terrible) song with Freda. I would love it if the writers of Empire would stop Terrence Howard from rapping. It's really beyond painful at this point.
Lucious also manages to alienate Andre even more by ordering him to "persuade" his friend from the Mayor's office to drop Freda's legal issues. Now this was waaaay back in season 1 when it was established that Andre had no problem getting down and dirty with the Deputy Mayor (with Rhonda's approval). This new, Christian Andre however, balks at the proposition and is unable to sleep with the married Deputy Mayor Alvarez. He instead turns to blackmail in order to get what he wants from her (like blackmail is so much better than infidelity). He shows her a recording of their season 1 sex sessions and lets her know that he's willing to use it to get what he wants. Strangely, the seed for the blackmail plan is planted by his pastor who tells him that sometimes you have to do "repugnant" things for the greater good (huge side-eye for this pastor in this context).
Mirage A Trois perform at an event Cookie puts on to get more publicity for her "Cookie's Cookout" and Carmen (a previously unnamed member of Mirage A Trois) lets pious Laura know that she's coming for her lead singer spot. Cookie, impressed by Carmen's ambition orders Hakeem to make the switch for lead singer from Laura to Carmen and we all know that this won't happen without a fight. Hakeem pulls out the big guns and enlists a criminally underused Tiana to teach Laura how to be sexy. After she imbues Laura with enough confidence to sing a Spanish "I Will Survive" in the middle of a crowded business park, she shows Hakeem and Cookie that she is indeed ready to be the lead singer of Mirage A Trois with a passionate performance at a rehearsal for Cookie's Cookout *rolls eyes*
This week's episode was also peppered with more flashbacks of Lucious' childhood with Kelly Rowland and I really don't think they advance the story in any way. We know that his mother was mentally ill but the numerous flashbacks don't really seem to be leading anywhere.
There's only one more episode left before the Winter break and I'm really just here for the inevitable fallout when Cookie discovers that Laz has been playing her. Angry Cookie is my favorite Cookie so let's hope this happens sooner rather than later.
written by Altius Tendo
taynement
Lover of all things pop culture. I see, I think, I write. TV is the favorite child. Reality Shows are my guilty pleasures - without the guilt. So just pleasures? Award Show season gives me a high. Chit Chat with me on anything popculture. You can find me via: Twitter - @taynemendotcom Instagram - @taynementdotcom Email -
[email protected]
Available for freelance writing and sponsored posts.
Related posts
What's Streaming On Netflix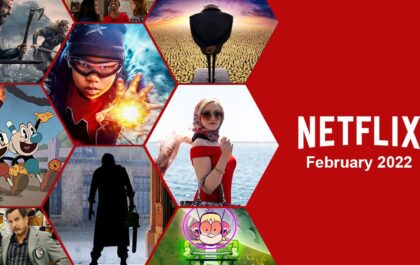 What's Streaming On Netflix – February 2022 [with recommendations]
One month down! It's the month of love so there is a ton of romance content including the…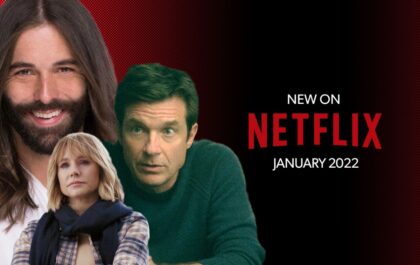 What's Streaming On Netflix – January 2022
I can't believe we are here again and starting from January. There is a bunch of new stuff that…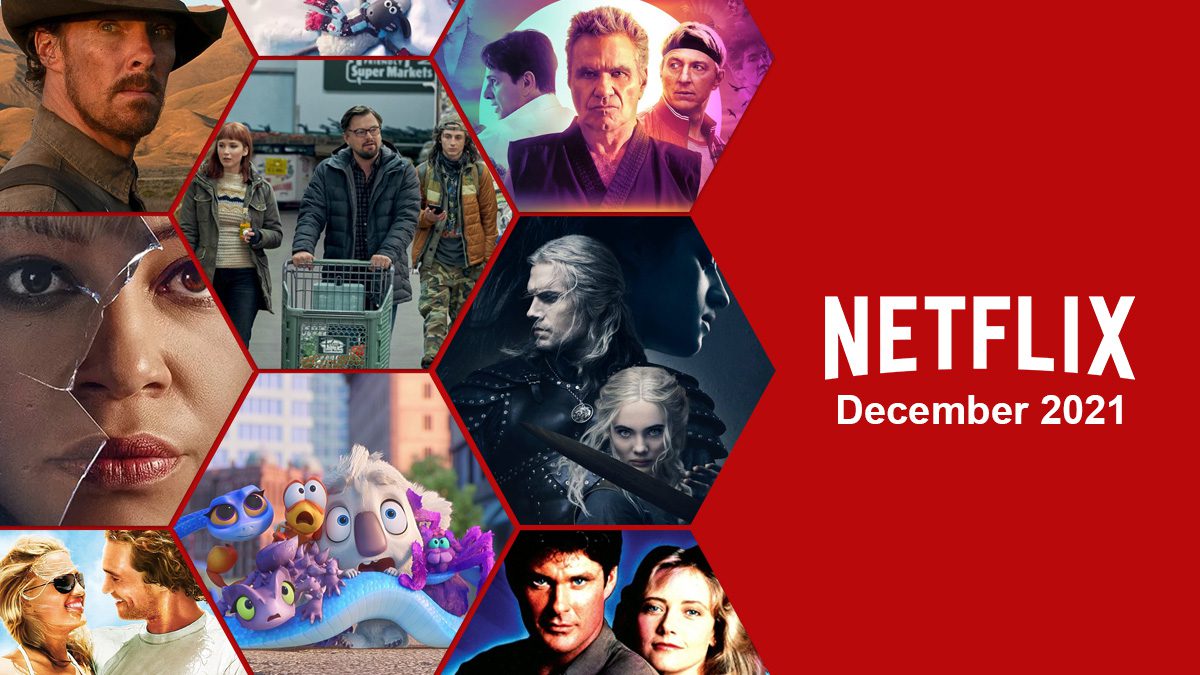 What's Streaming On #Netflix – December 2021
And just like that, we are in December. I can't believe it. Hope everyone gets to enjoy the holidays. If…