Love and Hip Hop New York: Season 4 Episode 2
taynement, 10 years ago
0
5 min

read
377
We pick up where we left off with Rich and Amina and the alleged marriage. Gunz comes back and Amina accuses him of not telling Rich that he married her. Gunz gets pissed and says for her not to keep that info to herself,is wrong on her part and that she wasn't supposed to tell anyone – anyone see how absurd this looks? – he tells us that it was a rash decision but she wasn't supposed to tell anyone. Rich is in shock and keeps asking for Ashton Kutcher to show up. K. Michelle meets up with Yandy and of course they are talking about men and K. Michelle says she wants a man with timbs and wife beater and her being the weird person she is says she doesn't want a man with a hairless cat. Yandy misunderstood and thought she meant hairless in the crotch. I mean can you blame her, how can someone's deal breaker be an actual hairless cat? Yandy tells her about her label with Rich, Krayzie snorts and expresses her disdain for Rich that he is seen as a joke and Yandy is better than that.
Tits and Thighs come on my screen and a new addition Nya who is a rapper (and a stripper too) is shooting a video and talking about a record with Jadakiss is on the screen (she had some interesting scars that go from her neck to her chest area). Rich stops by to check her out and Nya explains to him how she doesn't trust his management style because he fucks his artist. She tells him that she respects him but he is a cornball and isn't on the same path as the path she sees for herself. They engage in some unnecessary back and forth and zzzzz….my head hurts. I zoned out. Gunz meets up with his baby mama, roses in tow, for dinner. She asks what the special occasion is and he gives her grief on her making a big deal about the instagram picture (KNOWING FULLY WELL HE IS MARRIED TO SOMEONE ELSE!!!!) She tells us how a few years ago, she had a gut feeling and turned out he had another family. After all the tears, she forgave him. Sigh, Mimi 2.0 is kinda dumb. Gunz tells her to promise to never leave him no matter what. We meet yet another cast member, Saigon who meets up with his baby mama and kid. He says they decided to have a kid and one shot they had a kid meanwhile he had another woman and had another kid…I'm tired of all these lying men on this show. I guess they keep lying cuz the women keep taking it as Erica Jean tells us how "for the sake of the kid" she wants to give it a shot.
Gunz accosts Amina again and asked her why she isn't keeping it a secret and she should act like his wife. Gunz says he gave her 5 rules and she needs to keep to them cuz he has deep dark secrets. Nya and Erica meet up smoking cigars and Nya tells her that Rich came to the shoot and relays what happened. Gunz and Saigon meet up to shoot some hoops.  Saigon says he is thinking about settling down with his baby mama cuz he can't do that forever and Gunz asks if he is sure if he wants to wife her – isn't it ironic? – He then tells Saigon to get a DNA test, of course Saigon buys into it and actually thinks about it. Tahiry and Joe meet up as Joe wants to make her custom made jeans, which I found hilarious. Tahiry tells Joe that she has a photoshoot where she will be gone for a while and Joe has an issue with that because she won't be able to make their therapy sessions. Yandy continues to show us her abs and meets up with Rich, who is still running at his mouth about finding talent. Rich tells Yandy that she is amazing but there's more to it cuz she's messing with Gunz. Yandy didn't really care and was more concerned that she now has info and Tara is kind of her friend.
Saigon and Erica Jean have a conversation in his car about the pregnancy situation. I caught a glimpse of how evil EJ could be. Being the puppet he is, he goes ahead and spits out the request to have a dna test. Might I add that he lead the request by saying "my other baby mama be saying he don't look like you, he don't look like you". As expected, EJ is upset at the request and gets out the car and slams the door. Gunz walks into the studio and apparently the rapper is his son, Korey Gunz. He tells us how he didn't want his son in this business but he took it to the "next level". We found out Korey is facing gun charges and Gunz expresses how he feels he has failed his son as he also faced those charges at the same age and even having the last name Gunz is a set up for failure – at least he knows. While the "emotional" scene was going on, Rich calls Gunz to let him know that Yandy invited Tara and Amina to the same party and Gunz bolted out to stop the situation. In what felt like a filler scene, some random rubbed up on Krayzie Michelle and kept saying he is a street n***a and whipped out a wad of money. Krayzie tells him she cant take him seriously with that gap in his teeth and goes to her purse and whips out her own wad of money. I am not sure what the purpose of that scene was. Gunz catches up to Amina right before she walks in and Gunz tells her that he came here to stop her from going in. He tells her that he will tell her tomorrow. She goes to the club line and says she is going to tell her. Somehow, his lines work and she doesn't go in and says she gives him one last chance. I found this episode to be a tad bit dry but the previews for next week seem like it should be a good one.
taynement
Lover of all things pop culture. I see, I think, I write. TV is the favorite child. Reality Shows are my guilty pleasures - without the guilt. So just pleasures? Award Show season gives me a high. Chit Chat with me on anything popculture. You can find me via: Twitter - @taynemendotcom Instagram - @taynementdotcom Email -
[email protected]
Available for freelance writing and sponsored posts.
Related posts
What's Streaming On Netflix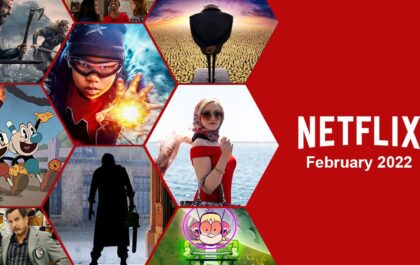 What's Streaming On Netflix – February 2022 [with recommendations]
One month down! It's the month of love so there is a ton of romance content including the…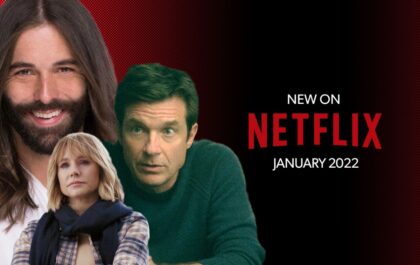 What's Streaming On Netflix – January 2022
I can't believe we are here again and starting from January. There is a bunch of new stuff that…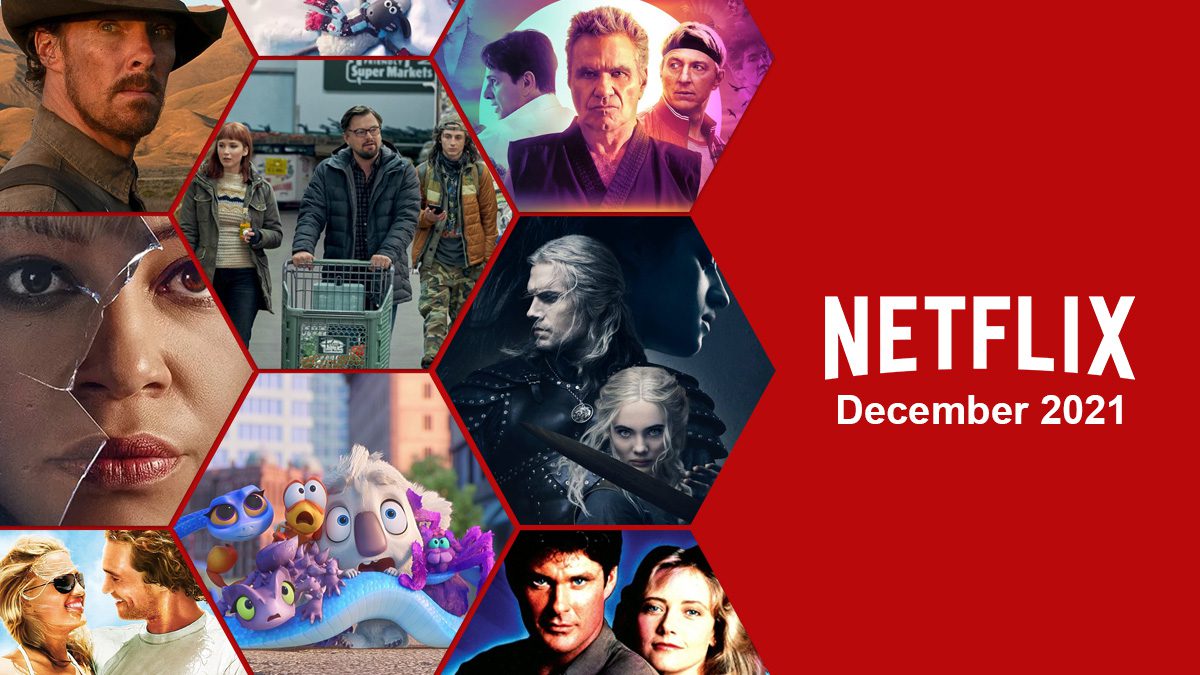 What's Streaming On #Netflix – December 2021
And just like that, we are in December. I can't believe it. Hope everyone gets to enjoy the holidays. If…