Love and Hip Hop: Hollywood – Season 4 Episode 1 Recap
taynement, 6 years ago
1
5 min

read
411
It's about that time again and the West Coast version of the popular franchise premiered tonight with some new additions including Keyshia Cole, who may now be the most famous of the cast besides Ray J. The episode begins with an introduction to Keyshia doing a performance and already selling her new album. She tells us about her separation two years ago and how it's time for her to reset and start from scratch. We find out that her ex, Booby has been staying with her for about a year because they found common ground to co-parent. Seems like these two have some deep history and the story will probably come up.
The hard to look at, Hazel E comes up next letting us know that she has left the relationship drama with Katt Williams behind and is now dating an up and coming rapper (read:bum that'll probably never blow), Rose Burgundy (hell kinda name is that??). We uncomfortably watch him rub her ass as she plans a "female empowerment" event. Seriously y'all her boyfriend has strong scrubby vibes. We find out she has beef with Teairra. She is also wanting to invite Masika even though they have beef. Like a parrot, he keeps saying "I got your back" to her as he puts whipped cream on her toes *barf*
Keeping in tune with Love and Hip Hop tradition, Moniece is in the confessional with newly enhanced boobs on dispay and reveals she is in a relationship with a woman, AD and they are moving in together. Masika comes down and lets us know she has snapped back (like Blac Chyna hasn't told us wassup). I had barely recovered before a disheveled mess in peach who called himself Zell comes in all loud and doing the most. Masika lets them know that she got an email from "Nasal E" – oh we find out Zell is Tierra's cousin. They go in on Hazel's boyfriend and decide that they will go for her event.
Safaree, Fitz and Booby are playing ball where we find out Booby is "chasing that rap dream". Can someone tell me why Booby's armpit looks spray painted? We meet a new character, Brooke Valentine who claims she took time off to raise her son *ahem* she fell off. She is with her man, Marcus Black on the beach and they have been together for a year. She tells us how she waited till his divorce was over and now she is glad she met a man that she trusts. Marcus tells her that he is going to pick up his mom and he would be okay with them meeting.
Hazel E's party is where we say hello to Nicki. The evil trio – Moniece, Zell and Masika are throwing shade at Nicki as she walks in and she says hello to Safaree just as friends. Hazel arrives in a helicopter as the evil trio continue making fun of her with headphones on. This Zell guy is really annoying, he clearly thinks this is what he has to do to get air time. As Hazel is saying her thank you's they keep heckling and Hazel confronts Masika and asks what her problem is. Masika throws a drink at her and security separates them and they leave.
Brooke is shopping with Marcus's mom and she tells his mom that she is ready for marriage and asks his mom if she thinks he is ready for marriage. His mom says that she thinks they are good together but he is not ready to go to the alter. Teairra is meeting up with Hazel. Hazel confronts her on not being a good friend and they begin throwing shade at each other. Hazel is clearly dented in the brain as she thinks she is the shit and begins listing fur and chanel and her waste line. As Teairra is walking away, Hazel throws food(?) at her as Hazel screams about how she runs LA. (how are these people even real?)
Keyshia is in the studio, selling us another song – Incapable ( I really hope she has the Cardi B, K. Michelle treatment and resurrects her career). Booby shows up and tells her that he is a changed man and pledges to be a good friend and parent. Keyshia reminds him of how he never lived up to his promises. Hazel and Nicki are having lunch and I gotta say, Nicki keeps looking distracted. Then Alexis Sky another new character walks in and apparently she is Fetty Wap's ex when he had a baby with Masika. She says she has a new man but is out to prove a point and get revenge on Masika.
Brooke pulls out a store bought rotisserie chicken (you ain't fooling noone) out of the oven in a sexy maid outfit and flirts with Marcus before asking him when he was going to tell her that he is still married. Dude says he just got a paralegal to help him with the divorce process. Not a lawyer – a paralegal. He admits that he fell hard for Brooke and didn't want to lose out on her so he lied about being divorced and he never got to sign the papers because he kept getting distracted. Gosh.
The evil trio minus Masika are at karaoke week and the other trio – Alexis, Hazel and Nicki walk in  and they get into it immediately. Alexis asks where "Hosika" is and Zell talks about being able to read bad bitches and Alexis throws a drink in his face and to deliver the message to Masika that she is waiting for her.
Well there you have it folks. The preview for the season looks like there's gonna be a lot more drama in store for us and I think I peeped Chanel West Coast (best known for ridiculousness and most recently ridiculed by Charlamagne about her rapping skills) being cussed out by Hazel – by the way i feel like I talked so much about Hazel this episode. How did she become the main person? We got no glimpse of Lyrica and Ray & Princess but there is plenty of time. I will be covering this all season, so tune in every week for a recap!
taynement
Lover of all things pop culture. I see, I think, I write. TV is the favorite child. Reality Shows are my guilty pleasures - without the guilt. So just pleasures? Award Show season gives me a high. Chit Chat with me on anything popculture. You can find me via: Twitter - @taynemendotcom Instagram - @taynementdotcom Email -
[email protected]
Available for freelance writing and sponsored posts.
Related posts
What's Streaming On Netflix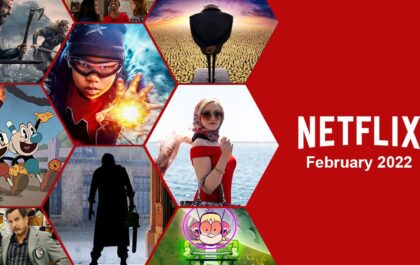 What's Streaming On Netflix – February 2022 [with recommendations]
One month down! It's the month of love so there is a ton of romance content including the…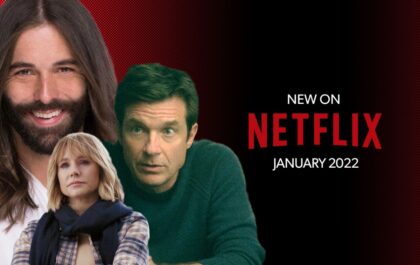 What's Streaming On Netflix – January 2022
I can't believe we are here again and starting from January. There is a bunch of new stuff that…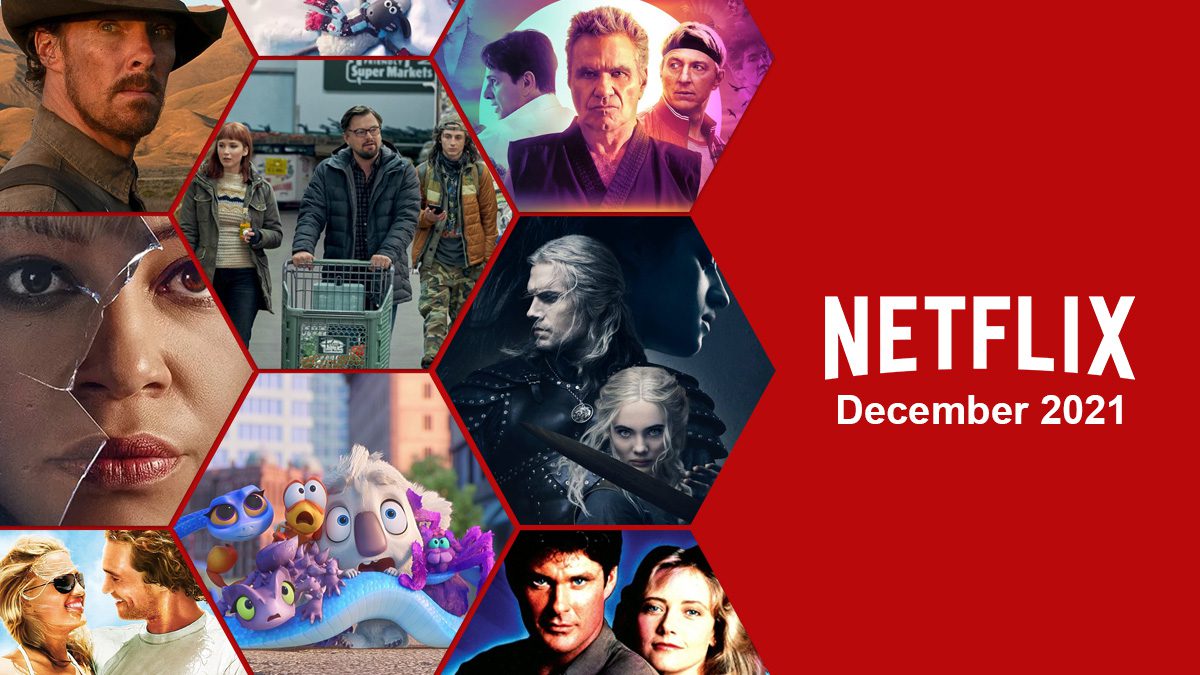 What's Streaming On #Netflix – December 2021
And just like that, we are in December. I can't believe it. Hope everyone gets to enjoy the holidays. If…