My Initial Thoughts On #LoveIslandUSA
taynement, 3 years ago
0
3 min

read
208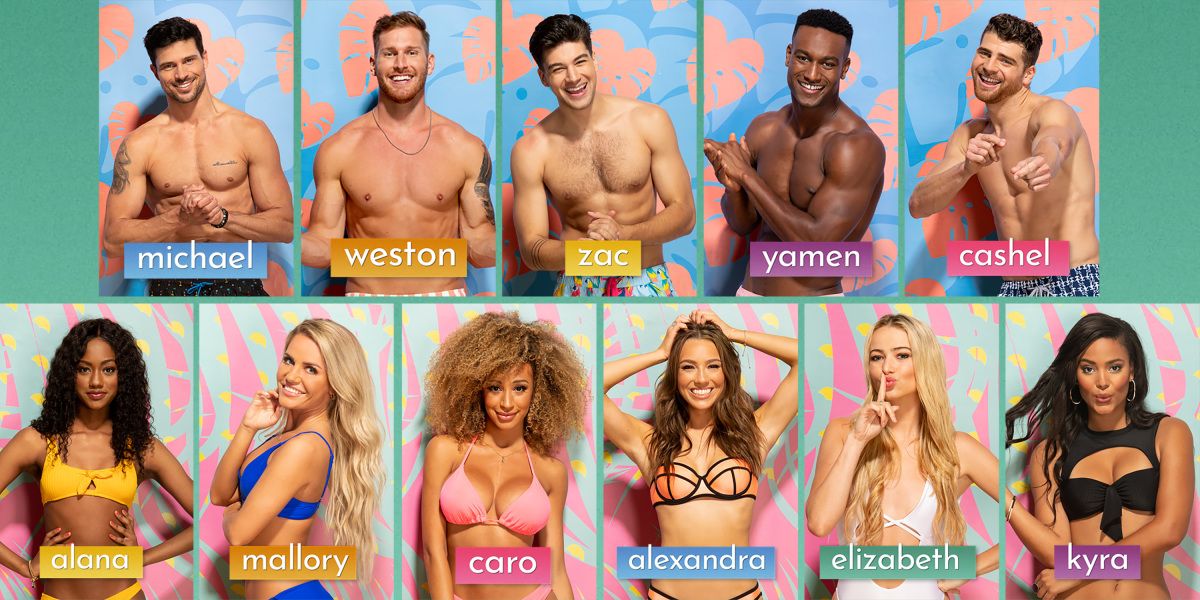 Ah Love Island. I was made hip to this treasure from the UK last summer. Season 4 was airing and it took a while to rev up but boy did I get addicted quick. Coincidentally, Love Island Australia was also airing its first season and I was all up in that too. I became so addicted, I went on Hulu to catch up on previous seasons.
There are very many obvious changes from Season 1 to Season 4. The people are more polished and over the top gorgeous, they don't show the ridiculous amount of smoking that the contestants do and either these new contestants are less of horn dogs or the producers decided to show us less (Season 2 whew. Loads of sex in that one)
Anyways, airing 6 nights a week, the show is no easy one to hop on but it became a phenomenon and other countries began to do their versions. Never to be left out, the US joined the game on Tuesday after much fanfare and gazillions of advertising dollars. CBS got the rights to air it over the summer 5 nights a week.
I have to say I enjoyed the pilot. It stuck VERY closely to the original format wise. The contestants seemed like good picks and the producers did well with having Kyra be the wild card to shake things up. While all the elements are there, it seems to be missing the charm that the UK and Australia versions have. Now I will caveat this by saying that it is still "early days" (Love Island joke) and as mentioned before, it takes a while to rev up.
The US version is unfortunate in that it is in a position to constantly being compared. From the little things to how they say "I got a text" to how the guys bond over someone having a date or liking a girl. In the UK version, the bromance between the men are usually cute and carefree with no t a care for being masculine. The US version has this macho element to it, hearing them complain about Caro trying to get to know the guys and clearly being uncomfortable with it was a bleh to me.
I think the slangs – early days, graft, mug, pie etc – add to the charm of Love Island UK but the most important difference is the narrator. Ian Stirling accounts for 45% of why Love Island UK is great. I can't believe I look forward to someone saying "Previouslyyyyy on Love Island" or "Toniiiigght!". The US narrator, Mark Groff is not terrible but again, curse of comparison, he just doesn't hold a candle to Ian.
At the end of the day, it is still a competition but the UK version at least still has people that are looking for love or do a good job at letting us believe that they are looking for love. For now, I don't get any "aww" feelings about the couples. We always have the people we know don't seem to have a chance at making a connection with anyone and in the house so far, it seems like a majority of them.
I know I came in with low expectations because I just feel American culture is not a match for Love Island. I also felt being on CBS would have it be restricted. Wonder why MTV didn't pick up the show, more room for tawdriness, if there is going to be any. As I said earlier, it really is still too early and things may change soon. I will still be watching either ways.
Is anyone watching? How do you think the first week went?
taynement
Lover of all things pop culture. I see, I think, I write. TV is the favorite child. Reality Shows are my guilty pleasures - without the guilt. So just pleasures? Award Show season gives me a high. Chit Chat with me on anything popculture. You can find me via: Twitter - @taynemendotcom Instagram - @taynementdotcom Email - Taynement@gmail.com Available for freelance writing and sponsored posts.
Related posts
What's Streaming On Netflix
What's Streaming On Netflix – February 2022 [with recommendations]
One month down! It's the month of love so there is a ton of romance content including the…
What's Streaming On Netflix – January 2022
I can't believe we are here again and starting from January. There is a bunch of new stuff that…
What's Streaming On #Netflix – December 2021
And just like that, we are in December. I can't believe it. Hope everyone gets to enjoy the holidays. If…