Love and Hip Hop Hollywood: Season 2 Episode 7
taynement, 8 years ago
0
6 min

read
421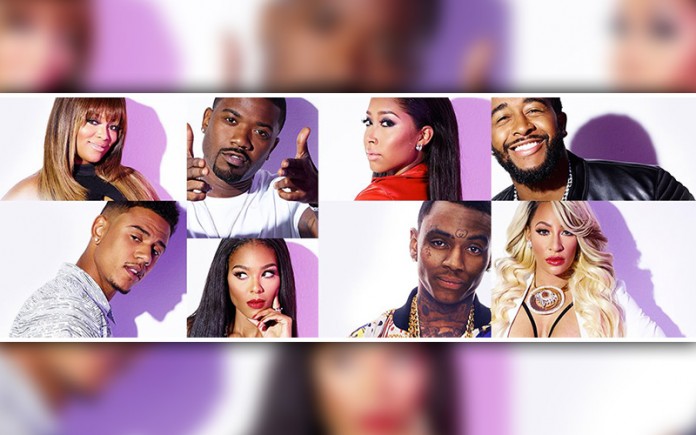 We pick up on Amber still picking herself up from the news from Miles. She tells her sister that she can't get mad at him for his sexual preference. She tells her family that she feels she needs to call Miles to see what else he has to say. She asks him what else he has to say to her and after hesitating he tells her that he has been with Milan and she asks what he means by "been" like sleeping with him? And Miles says yes he has and he is sorry. She pushes some more and asks him again what else he wants to tell her and if he doesn't answer she will call Milan. He tells her that he has been in a relationship with Milan and literally her family's mouth's dropped. Honestly, maybe because it is from the viewer's point o view but it's so hard to believe Amber has been this oblivious considering there were rumors about this. Anyways, she tells him that she hates Milan and will get to the bottom of this without him. Bottom of what???!!
Teairra is reflecting and wondering why she is in the middle of Princess and Ray's drama. She goes to do her nails with Moniece and brings her up to speed with everything and mentions a line launch with Nicki and also brings up doing lipo as she doesn't feel herself 25lbs heavier. Moniece tells her she supports her and Teairra thanks her for having her back.
Fizz is hanging out with his son, Cameron and saying he is worried about Moniece and doesn't know what is going on since Moniece keeps flaking on his weekends with her. He says he is at the end of his rope and they need to figure out how to make it work. Nicki comes by with flowers to see Hazel as she had emergency surgery from a bad accident in Dubai. Forgive me, for being terrible but my first thought was Hazel just wanted a nose job (as that's the only part that's bandaged). She says they told her that she has 48hrs to make it back to the US to save her nose or else it'll be dead. Last I checked, there were capable doctors in Dubai but okay. She continues to tell us how the people she was with were not compassionate. Milan says how the blogs said she was hiding a nose job and she says her fears and how she already had insecurities about her nose already. They usually film the confessionals some time after filming so why she was still wearing bandages on her nose, was a bit weird. She was worried about how her looks would affect her career. I'm just going to leave this topic.
Rich is meeting up with Moniece's mother, Marla and she apologizes for her behavior when they first met and she made a comment that she doesn't know whether she is protecting Moniece from him or protecting him from Moniece. She asks him how she can help him and he says she can start to be friends with her daughter. She tells him the story of how Moniece lost custody of Cameron. Rich says he heard a different story and Marla didn't take her side. She reiterates that she doesn't want Rich to be blindsided.
Nia says she is taking some time apart from Dre (Soulja) and is hosting a Mommies N' Mimosa event for moms. Her dad, Teddy Riley shows up and expresses concern about her relationship with Soulja and the mess with Nas and he tells her that she deserves better. She says it's not like what he does is bad but she can deal with it and he tells her she doesn't have to deal with it. But Nia is so Soulja-whipped that she says she is accepting him for who he is and staying with him. Her dad says he leaves it in her hands if she says she has it.
Hazel and Teairra are at the doctor that "saved her nose" but the doctor says it wasn't a nose job and no reconstruction was done just salvaging her nose was the goal. She has a hard time looking at her nose and she breaks down crying when she does.
Chihuahua Brandi is back to bark at us and tell us she is part of some incredible rapping duo I have never heard of on Nick Cannon's label I have never heard of either. She says they have had many false starts because she may have battled some producers. Nick comes in and tells her that she needs to show her professionalism and he has wasted money. He suggests that Max produces them and Max does not seem thrilled about this. Fizz is meeting up with Omarion, his resident free counselor. He tells Omarion how he took over everything from Cam and Moniece has been slacking and missed 3 weekends with him. He brings up talking to Marla again and Omarion supports that decision.
Nia and Soulja continue their uselessness and she goes to see him at the studio and she tells him about her dad's visit. Soulja the idiot, tells us he loves Nia then smirks and tells us he is who he is. Ugh. Why am I wasting my time on these blank spaces? Fizz meets with Marla and lays his complaints to her that he is feeling overwhelmed. His mom tells him to go to court and ask Moniece to pay. Fizz says he is not trying to take Cam's mom from him. Fizz breaks down when Marla says that he is not on a level of commitment because it hurts to have to ask for help. He tells her that she needs to support her child and makes him realize that Moniece doesn't have support. Marla says he is asking for something she can't give right now.
Fizz goes to see Moniece at the studio and lets her know about his meeting with her mom. Moniece already seemed defensive once Fizz opens his mouth and she loses it and starts crying saying that no one's ever cared for her including Fizz. Fizz tries to calm her down and cries too letting her know she is not alone and he now knows what she is up against with her mom. He tells her he loves her and will always be there for her.
Brandi is barking again and is in the studio to record a song but isn't getting her verses right. Hr partner in crime goes in and nails it getting encouragement from her husband which of course has Brandi up in arms. Milan is lip-syncing into a mic and calls it recording when Amber hobbles in in a skin tight dress and the episode ends.
taynement
Lover of all things pop culture. I see, I think, I write. TV is the favorite child. Reality Shows are my guilty pleasures - without the guilt. So just pleasures? Award Show season gives me a high. Chit Chat with me on anything popculture. You can find me via: Twitter - @taynemendotcom Instagram - @taynementdotcom Email - Taynement@gmail.com Available for freelance writing and sponsored posts.
Related posts
What's Streaming On Netflix
What's Streaming On Netflix – February 2022 [with recommendations]
One month down! It's the month of love so there is a ton of romance content including the…
What's Streaming On Netflix – January 2022
I can't believe we are here again and starting from January. There is a bunch of new stuff that…
What's Streaming On #Netflix – December 2021
And just like that, we are in December. I can't believe it. Hope everyone gets to enjoy the holidays. If…